Cher and The Killers signed for X Factor final?
All the latest news and gossip from The X Factor...
Cher could be making a star appearance on this year's X Factor final. She's tweeted support for Ella Henderson, does that mean Ella's a dead cert and Cher's her celebrity duet?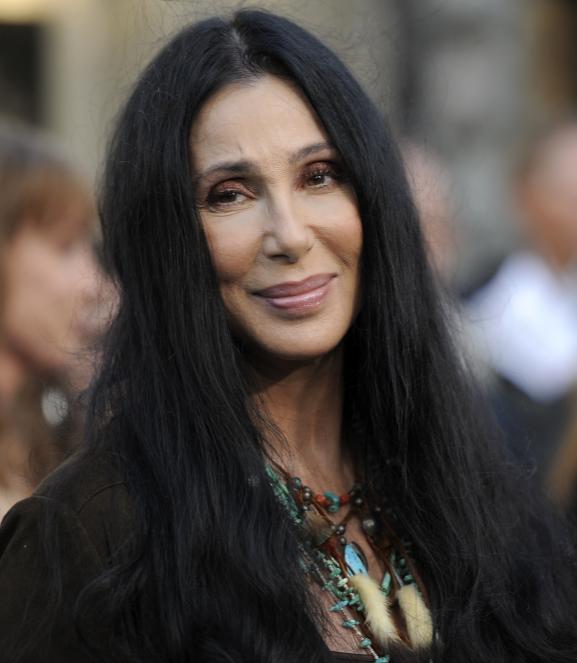 The pop legend has apparently been signed up for the show finale along with American rock band The Killers after she tweeted her support for contestant Ella Henderson:
"Went on YouTube to see young girl sing Believe! Tears came to my eyes! So touching! A great version of a great song. We can share it!"
An insider told the Daily Mirror: "It's an X Factor tradition to get great names for the final and Simon was determined to pull out all the stops. Fans won't be disappointed."
"Cher is a legend and The Killers are massive. Everyone's thrilled. There's something for all musical tastes."
Do you think Ella will make the final and who'll be dueting with The Killers?
Click the discussion bar below to leave your views...
Selena x


Don't forget to join me on Saturday night for our live blog... I can't wait to hear what you think of those crucial live performances.

Relive Sunday's X Factor here...
Click here for our MSN Entertainment page on Facebook...

Selena Ledgerton
MSN Reality TV
If The KIllers are allowed anywhere near this boil on the music industry's proverbial rectum I will not be held responsible for my actions. The band themselves almost certainly know better than to do so voluntarily, which wouild mean someone must have held them at gunpoint to allow this. I find myself hating this world more and more, knowing less and less what to believe, as the days go by.
Are you sure you want to delete this comment?
Selena Ledgerton

Selena is MSN TV's dedicated reality TV blogger. From X Factor to Big Brother, Selena gives you live updates throughout the shows, plus news and views during the week.
Are you shocked Made In Chelsea won a Bafta?
Thanks for being one of the first people to vote. Results will be available soon. Check for results
Yes - Made In Chelsea is rubbish

224 votes

No - Made In Chelsea is entertaining

36 votes
Total Responses: 260
Not scientifically valid. Results are updated every minute.