Robbie Williams blasts X Factor: 'Boring' acts will 'go nowhere'
Will he appear on Sunday night's show as planned?
Robbie Williams has slammed the X Factor claiming it's not really a singing competition and the 'boring' acts will 'go nowhere'.
Is his Sunday night appearance in question?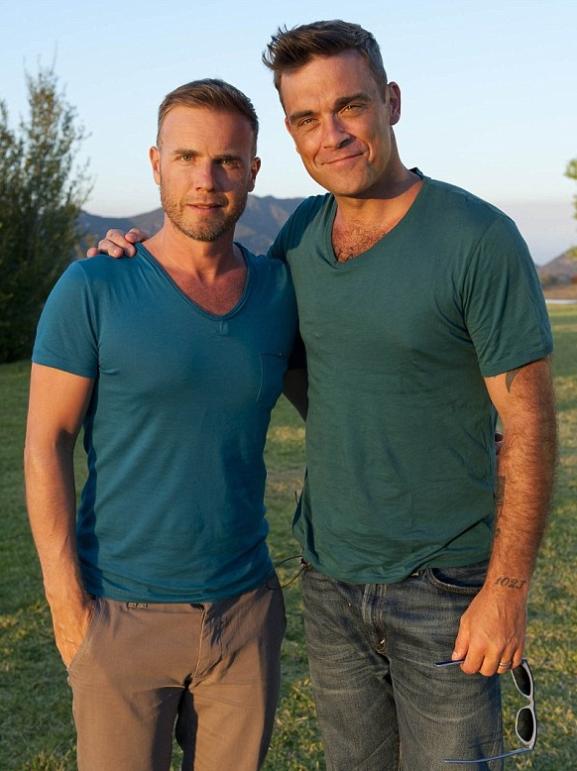 Speaking to
ShortList magazine
this month, Robbie claimed The X Factor wasn't a real singing contest and suggested this year's acts were too boring.
"Somebody will come on and do an audition and sing their arse off, but they can't project and they're boring and they'll go nowhere."
Is this another statement aimed at annoying Gary Barlow?
The Rock DJ singer enraged Barlow when he took to Twitter on Saturday night to back Rylan Clark, despite Gary's dislike for him.
Writing in his personal blog on his website Robbie reiterated his feelings: "TEAM RYLAN ALL THE WAY, VOTE RYLAN X"
Gary Barlow was the first to blast Rylan's club classics performance on Saturday. "My problem is that for every week you're here another talented contestant will be going home."
"You always say you're a dance act, you should have been the best performer tonight but you were the worst."
Speaking on Xtra Factor about Robbie's antics, Gary quipped: "It was going so well between the two of us, 20 years knowing each other. We did an album together and it's all over in one tweet. In five letters it's all over!"

Is it really all over for Bob and Gaz?
This weekend Robbie is booked to appear on the X Factor to perform his new single, Candy. After his cutting comments and rift with Barlow, will he even be there?

Click the discussion bar below to leave your views...
Selena x

Happy Birthday Rylan! Have you seen the fancy dress pics?

Don't forget to join me on Saturday night for our live blog... I can't wait to hear what you think of those crucial live performances.

Relive Sunday's X Factor here...
Click here for our MSN Entertainment page on Facebook...

Selena Ledgerton
MSN Reality TV
Selena Ledgerton

Selena is MSN TV's dedicated reality TV blogger. From X Factor to Big Brother, Selena gives you live updates throughout the shows, plus news and views during the week.
Is the X Factor better now that Simon Cowell's back?
Thanks for being one of the first people to vote. Results will be available soon. Check for results
Yes - he's the main man

43 votes

No - it's still awful

54 votes
Total Responses: 97
Not scientifically valid. Results are updated every minute.