X Factor Bootcamp in pictures: Sneak peek!
All the latest news and gossip from The X Factor...
Bootcamp weekend is upon us and you know what that means! This Saturday and Sunday, X Factor judges Gary Barlow, Tulisa Contostavlos, Nicole Scherzinger and Louis Walsh will separate the marvelous from the mediocre, the talented from the tone-deaf and the showstoppers from the sh... okay, okay, so you get the picture. But who'll stand out from the crowd?

Fancy a lil' behind the scenes peek?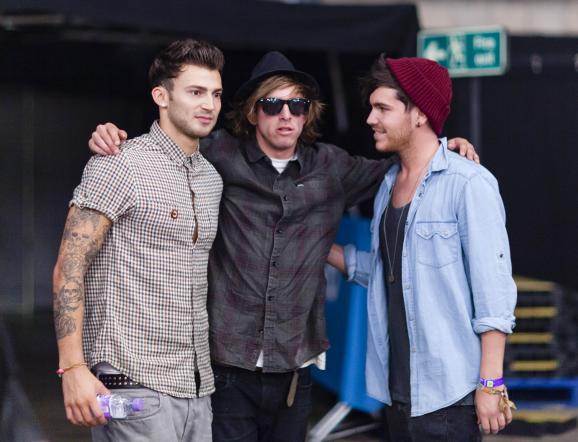 The boys look the best of friends here, but apparently
Robbie Hance
has been blasted by
Jake Quickenden
and
Adam Burridge
after some strange behaviour at Bootcamp.
The Daily Star reports that the trio were given a dressing down by judge Gary Barlow as they bickered from the moment they teamed up.
Apparently Hance fell asleep during rehearsals, forgot his words and then stormed off stage. His fellow performers were furious! Quickenden branded him 'a loose cannon' while Burridge called him 'rude'. Did they manage to up their game as Gazza demanded or is it back to the streets for our Rob? No pressure...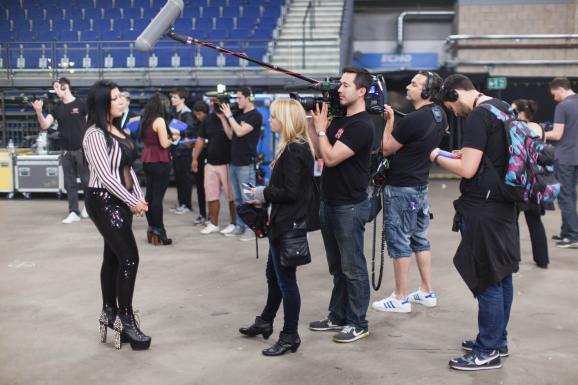 Next we have the X Factor crew quizzing
Collagen Westwood
on what the hell she was thinking with that outfit (not to mention her name). I know she's a fan of Pete Burns but come on! When Louis said you were a cross between Pete and Cher, he didn't mean it as a compliment missy. I can't fault your vocals and you're a stunning lass, so please, please, can we go a little less Rocky Horror? The heels, the chiffon, the stripes, the sequins... Is it Timewarp time yet?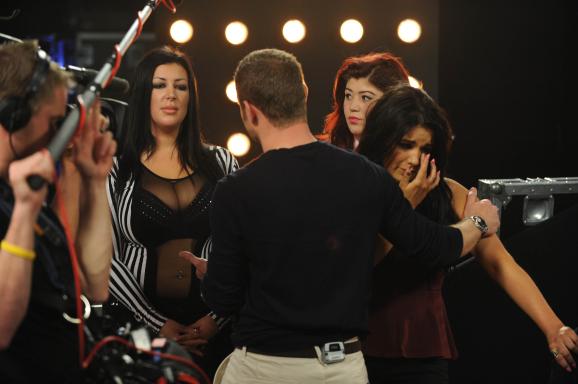 More Drama: Check out
Deirdre Lawlor
in this behind the scenes cracker (evil aren't I? Well it is Bootcamp!) Obviously I can't reveal too much but it must have been painful. After this audition Nicole Scherzinger turned to Gary Barlow and said "This is brutal!" Need I say more?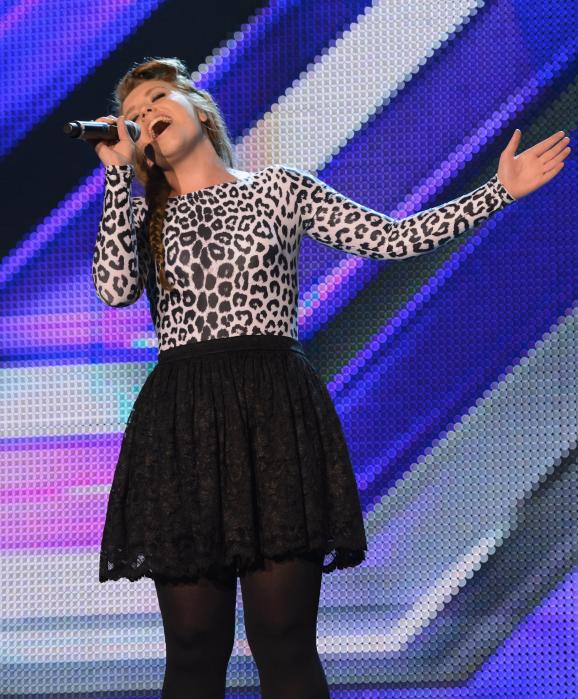 Ella Henderson
and
Jade Ellis
came prepared with numerous outfits and dressed to impress. From these pictures, it seems they did just that - go on girls!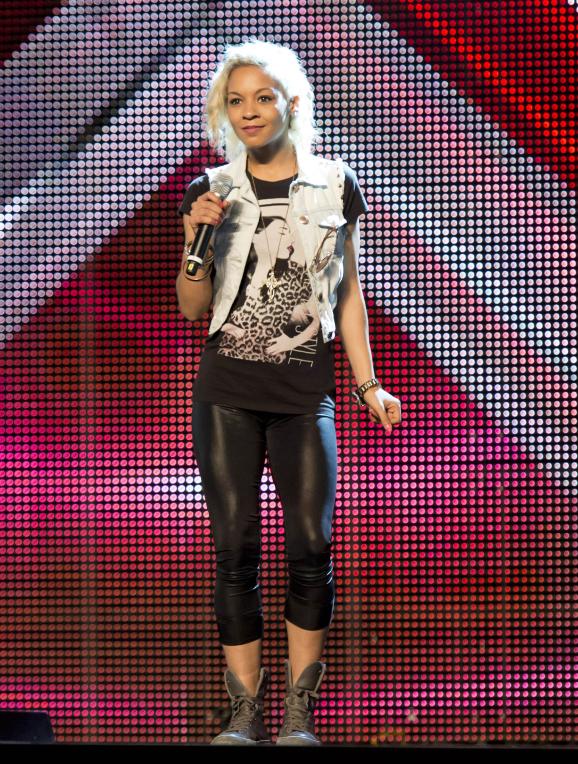 Jahmene Douglas
is still the bookies favourite to win but from the pictures below, his future could hang in the balance.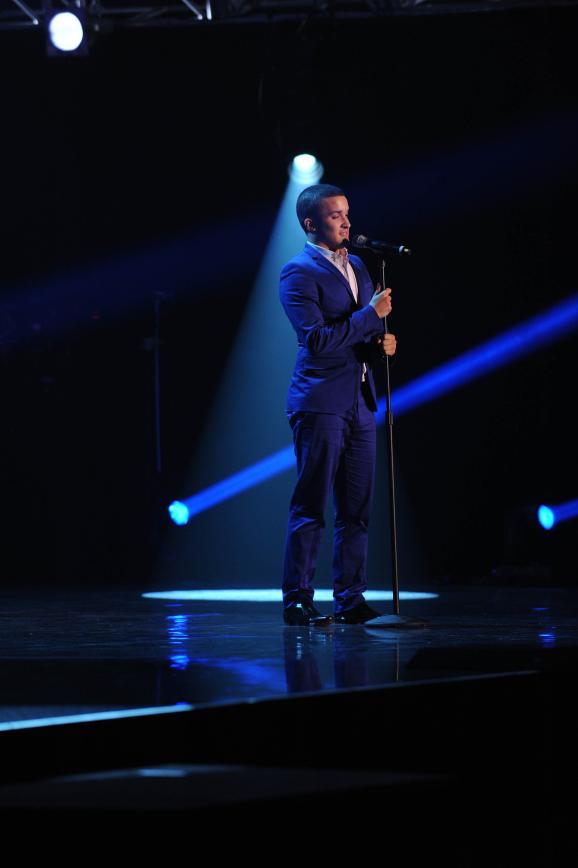 He certainly had his swag on but does this look like a positive heart-to-heart with the judges? We'll have to wait and see...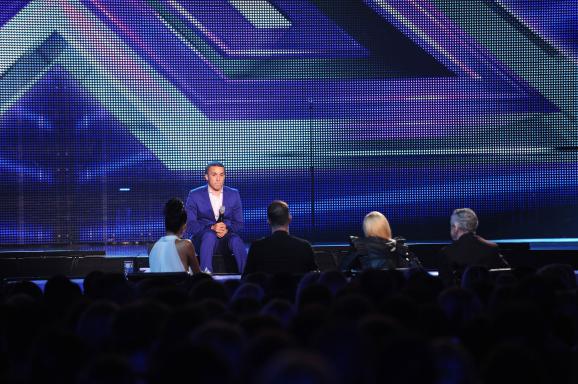 Hopeful
Rylan Clark
has dropped the long blonde locks for a quiff, but I can't help raising an eyebrow for two reasons. One, it's obvious he's dyed everything the same colour making him look like some kind of painted mannequin and two, how did he make it through to this point? Tulisa Contostavlos branded him 'cabaret', guest judge Rita Ora insisted he had vocal lessons and Gary Barlow 'hated' his voice. Will he fly or falter under the pressure and what will the judges think of his new look?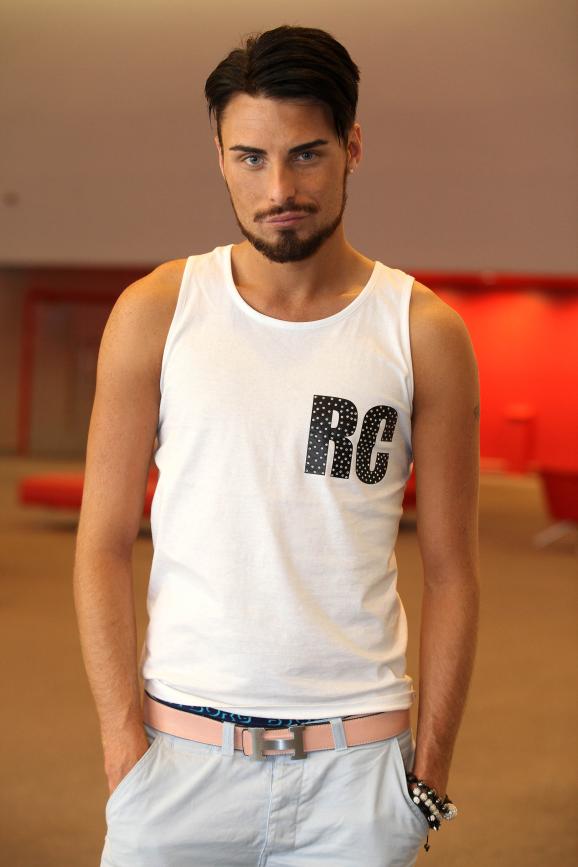 If nothing else the bootcampers have one consolation. If their audition is hideous then a visit from
JLS
is sure to spur them on... not! Let's be honest, with the amount of talent this year either you're epic or you're out.
In or out, winning or losing... at least Robbie's taking it all in his stride.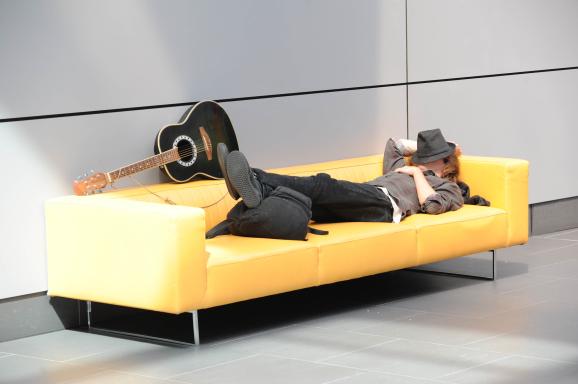 Who would you like to see make it through Bootcamp?
Click the discussion bar below to leave your views...
Selena x
Relive tonight's X Factor here...

Don't forget to join me this Saturday and Sunday for our live blog. It's boot camp time! See you at 8.10pm.

Selena x
Click here for our MSN Entertainment page on Facebook...

Selena Ledgerton
MSN Reality TV
Are you sure you want to delete this comment?
Selena Ledgerton

Selena is MSN TV's dedicated reality TV blogger. From X Factor to Big Brother, Selena gives you live updates throughout the shows, plus news and views during the week.
Are you shocked Made In Chelsea won a Bafta?
Thanks for being one of the first people to vote. Results will be available soon. Check for results
Yes - Made In Chelsea is rubbish

266 votes

No - Made In Chelsea is entertaining

41 votes
Total Responses: 307
Not scientifically valid. Results are updated every minute.