X Factor Show 1: Ella Henderson wows the judges
All the latest news and gossip from The X Factor
What a night eh? We had the good, the bad and the downright obnoxious! You can always count on X-Factor for the talented, the tone-deaf and oh lordy, the temper tantrums!
HIGHLIGHTS:
ITV gave Sheyi one of those 'this is going to be amazing' lead-ups. They lulled us into a false sense of security and then hit us with... the cookie monster doing a Louis Armstrong impersonation. Funny but seriously not for this show.
Me? I think he was just messing about myself and wanted to be on telly, but we'll never know for sure.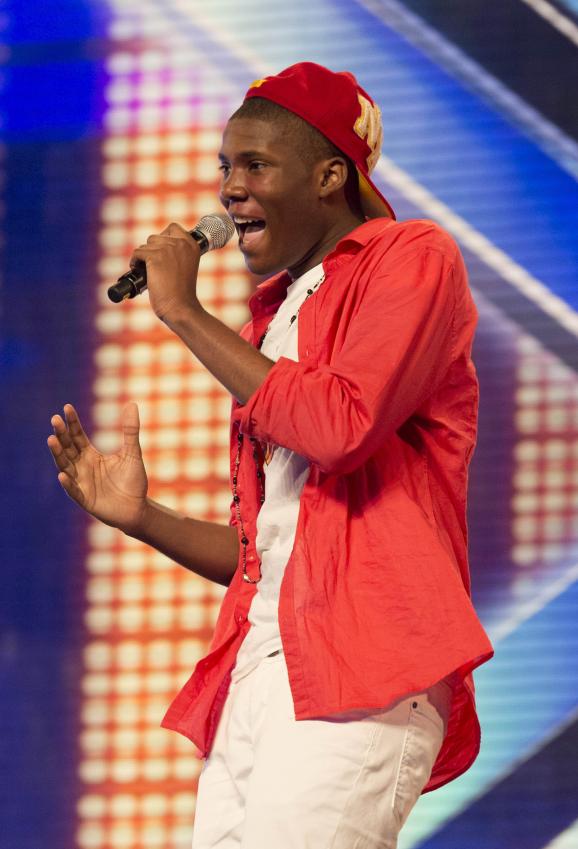 Next up was Jahmene. He may have looked like a bundle of nerves who would rather have been on his shift at Asda but boy, the guy could sing!
He gave a faultless audition and the judges were in awe, all he needs is a confidence boost and he's a finalist for sure. Fingers crossed for Bootcamp!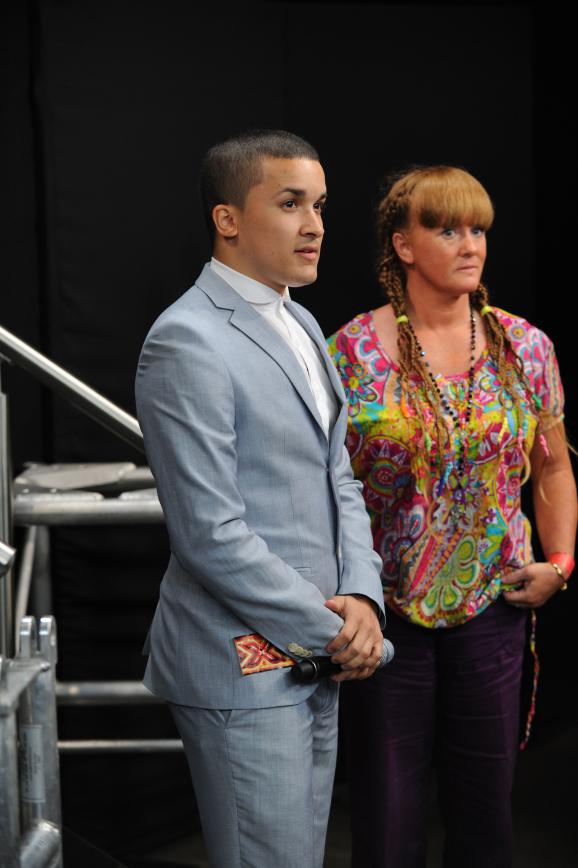 More cannon fodder... who loved the Prince and Rod Stewart wannabes? They gave their all bless 'em but come on, everyone knows what this show's about and it's not this. Do these people just want 'as seen on X Factor' on their posters? Answers on a postcard...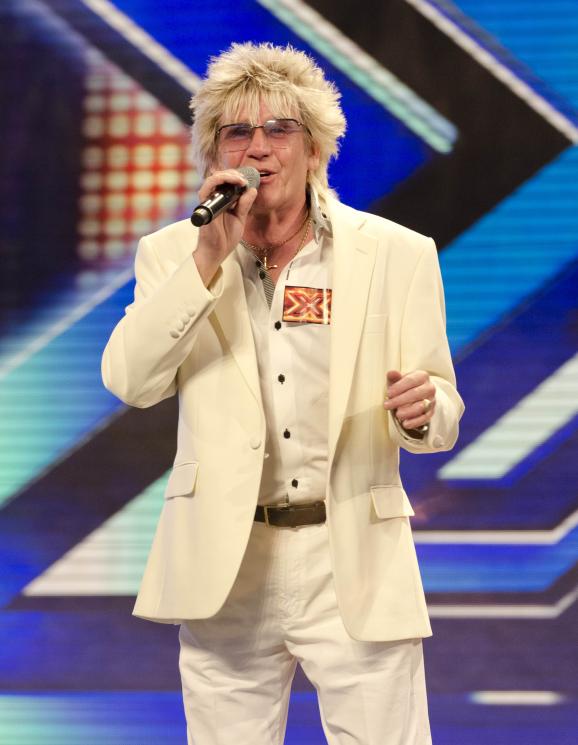 But speaking of lookalikes, we did have one that shocked the judges... just not in the right way. Zoe Alexander hoped to find her own own identity after performing as a Pink tribute act for years. Unfortunately it made no sense for her to sing a Pink track if that was the case, so the judges stopped her and asked for her second song.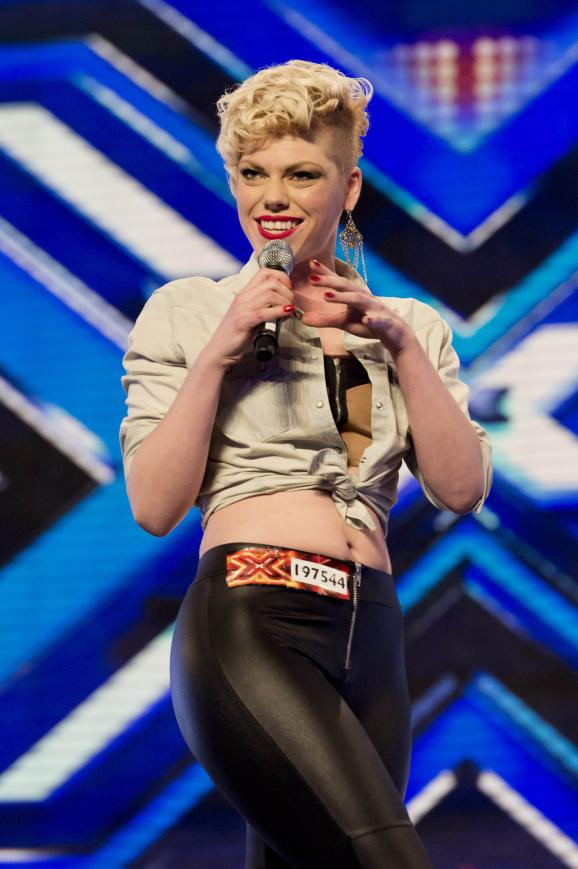 Zoe's vocal was pretty good but sadly she still sounded (and looked) like Pink so the judges encouraged her to go and find herself. The beaming lass we saw before us disappeared in a flash and Zoe erupted telling the judges "you told me to sing a Pink song!" She flipped the finger at the panel, shoved the cameras out of the way, stormed off, stormed back and shouted "you ****ing *****!" Make of those stars what you will... it was a no from the judges.
And the harsh words didn't end there, Spice Girl Mel B joined the judging panel for the second part of the show (insert boos here). Can I ask what the hell was her problem?

I'm all for people giving an honest opinion but her critiques (if you can call them that) were vicious and in no way constructive. If she spoke to my grandfather the way she spoke to that adorable little 80 year old man, I'd be up on some kind of charge right now.
Frankly, it was as if she was auditioning for the X Factor bad guy role and in my opinion it was verging on desperate. I just hope Mr Cowell has cast his eye over the internet over the weekend - the public didn't like it... not one bit!
Curtis Golden was lucky. While many were falling by the way-side at Mel's hand, he managed to squeeze through to the next round. Unfortunately it wasn't before a lashing from Scary Spice herself. "I just didn't like it. I didn't get it, all that comedy stuff."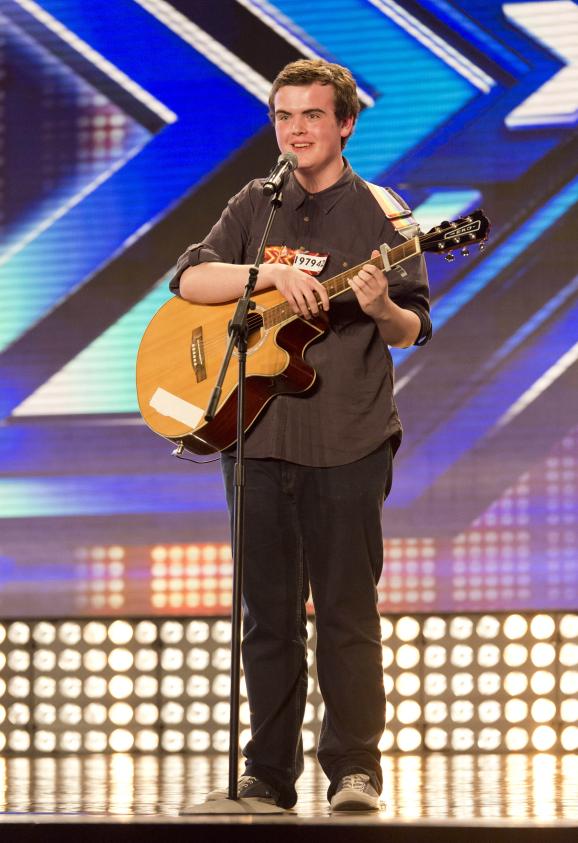 Ok so he was a self confessed 'geek' but personally I thought Curtis had an endearing infectious personality... and a contemporary sound. Did Mel hear something else?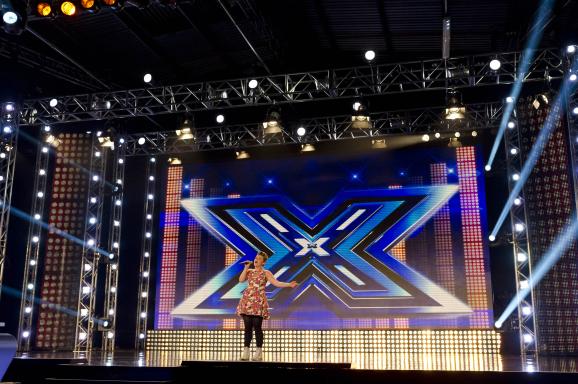 And finally, producers saved the best till last. Ella Henderson sang her own composition, a song dedicated to her grandfather. "He always said never to let anyone stand in my way or put me down." Like the judges, I was in awe. It was emotional, it was heart warming and it was brilliant. Fact.
She even managed to melt the ice queen. Mel B said, "Whoever you wrote that song about, I'm sure it hit a chord with everyone in here. I even went into my own little world. What we've just witnessed is incredible."
Once... and only once, I agree with her. Ella has to make the live shows and if she doesn't then it's a fix (and I never jump on that bandwagon!)
Who was your favourite on the night?
Click the discussion bar below to leave your views...
Selena x

Selena Ledgerton
MSN Reality TV
Are you sure you want to delete this comment?
Selena Ledgerton

Selena is MSN TV's dedicated reality TV blogger. From X Factor to Big Brother, Selena gives you live updates throughout the shows, plus news and views during the week.
Are you shocked Made In Chelsea won a Bafta?
Thanks for being one of the first people to vote. Results will be available soon. Check for results
Yes - Made In Chelsea is rubbish

343 votes

No - Made In Chelsea is entertaining

56 votes
Total Responses: 399
Not scientifically valid. Results are updated every minute.