The Voice UK 2013: Is The Voice admitting defeat?
All the latest news and gossip from The Voice...
BBC bosses have moved The Voice live show to Friday to avoid a clash with the Britain's Got Talent final. Are they running scared when it comes to ratings or just want viewers to enjoy both... well Danny doesn't look too worried does he?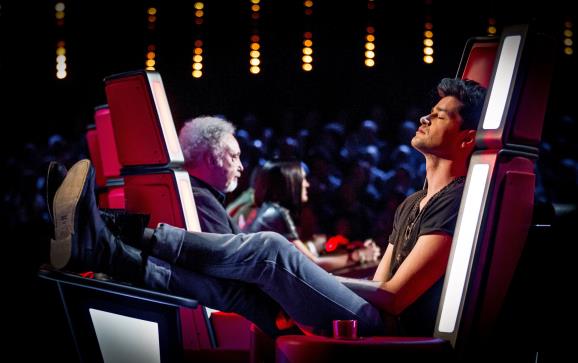 The Voice's live shows had been due to start on Saturday the 8th of June, the same day Britain's Got Talent reaches it's climax. Strangely the BBC have decided to alter this to Friday the 7th instead claiming it's in the public's interest.
A BBC insider told The Mirror: "The decision to move the first live show is in the best interest of viewers to avoid a clash with the BGT final."
ITV disagree and believe The Voice knows it's beat. "This shows how badly The Voice is doing. They are running scared of BGT."
Britain's Got Talent has steadily sat around the 10 million viewers mark, while The Voice averages between 7 and 8 million. Surely this has to be about viewers happiness rather than ratings, the lead is obviously Simon Cowell's so why would it matter? Well done Auntie Beeb and thanks!

Do you think the BBC are doing the right thing by changing their schedules or would you like to see a rating war?
Click the discussion bar below to leave your views...
Follow our live tweets from 6.45pm every Saturday night, we have a Britain's Got Talent and The Voice double bill! Come leave your views on each performance...
The Battle Rounds: Who's who?
Click here for our MSN Entertainment page on Facebook...


Selena Ledgerton
MSN Reality TV
Are you shocked Made In Chelsea won a Bafta?
Thanks for being one of the first people to vote. Results will be available soon. Check for results
Yes - Made In Chelsea is rubbish

354 votes

No - Made In Chelsea is entertaining

59 votes
Total Responses: 413
Not scientifically valid. Results are updated every minute.