The Apprentice: Adam Corbally is fired!
Salesman yes, shrewd... no.
Adam Corbally is the next candidate to be fired from The Apprentice. Lord Sugar ousted the show favourite after he failed to lead during the latest 'affordable luxury' task. The business tycoon gave Corbally the role of project manager but fellow candidate Jade Nash overshadowed him as a walking talking one woman show - every idea was hers.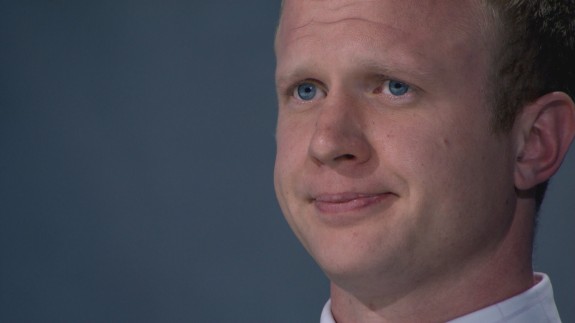 This week the candidates were asked to consider affordable luxury retail markets and come up with a new product range. Adam headed Sterling and they opted for chocolates while Phoenix chose a male grooming range.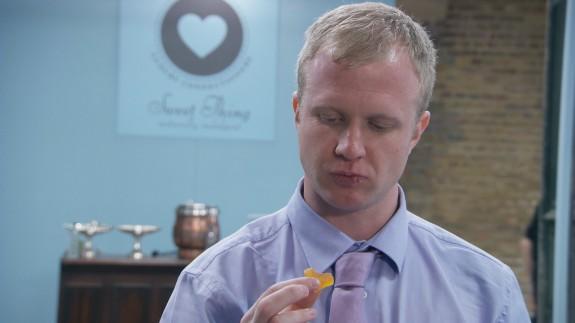 While Adam headed off with Nick Holzherr to a chocolatier, Jade spent her time on the phone brainstorming and manufacturing chocolates. Both Nick and Adam failed to speak to the owner of the shop about his business model and instead spent their time eating all the sweets - epic fail.

The pair travelled back to create a brand for their range but quickly took to the phone to ask Jade for product ideas, names and marketing strategies... need I say more.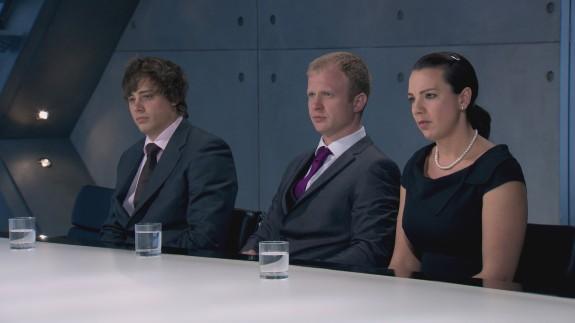 In the boardroom both men turned on Jade stating that she may have come up with the ideas but they can't have been that good as they still failed the task. Phoenix may have won with the more professional business model but Jade proved her worth and she had no intention on going quietly: "If I'm the one who should go then why would you both go with all of my ideas in this task? If you're such leaders in business then why didn't you say, 'let's do this'."
Lord Sugar had heard enough: "Adam, You have impressed me and you've thrown yourself into everything head first. Your agression, your ambition and enthusiasm are fantastic... and you're a good salesman also. However there are other areas I have to consider, your shrewdness, the awareness, the getting the plot, they are lacking..."

"So after much deliberation and this is a hard decision I have to make... You're fired!"
Adam was humble in defeat. "Thank you for the opportunity Lord Sugar, if you ever need a salesman then you know where I am."
Do you think the right candidate left?
Will you miss Adam in the final?
Click the discussion box below to leave your views...
Don't forget to join me here from 9pm on Sunday for The Apprentice grand final. As always I'll be giving my views but what I really want to hear is what you think... Who will win Apprentice 2012?

Selena x
Become a fan of The Apprentice on Facebook...
Become a fan of MSN Reality TV Blogs on Facebook


Selena Ledgerton
MSN Reality TV
Images courtesy of BBC
Selena Ledgerton

Selena is MSN TV's dedicated reality TV blogger. From X Factor to Big Brother, Selena gives you live updates throughout the shows, plus news and views during the week.
Are you shocked Made In Chelsea won a Bafta?
Thanks for being one of the first people to vote. Results will be available soon. Check for results
Yes - Made In Chelsea is rubbish

226 votes

No - Made In Chelsea is entertaining

37 votes
Total Responses: 263
Not scientifically valid. Results are updated every minute.