Strictly superfans speak out: Part 2
Votes of confidence for Holly and Anita
Last week we gave three of our MSN Strictly Superfans the chance to publicly support their dancing couples.(See original post here)

This week it's the turn of Abbie from TeamDobbin sticking up for Anita and Robin (of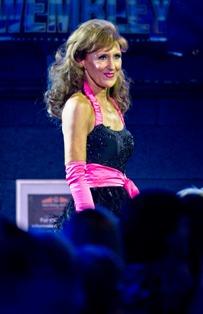 course):

"Anita is clearly loving the Strictly experience. Her constant smile, incredible effort and remarkable improvement shows just how worthy her and her AMAZING pro partner Robin are of the Glitterball. We love Team Dobbin, and I'm sure you do to so let's save them by ringing 09015 22 20 10 at the end of Saturday's show!"
Thanks Abbie, you're right Anita is really loving Strictly, so glad to see her back on form last week!
Holly and Artem were in the bottom two last week. Here is Holly's Superfan Elisar explaining why that shouldn't happen again: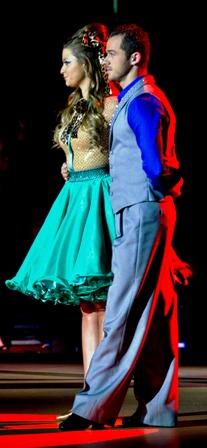 "According to an interview Holly Valance says she's been disappointed that her performances have been average.  Who knows if this is what she really thinks but if you've read the media in the last few weeks you would think that Holly should be on the verge of giving up. But why? I think she has been doing far better than average - she's proved to be a star on the dance floor.  It won't be easy taking the knocks from Craig Revel Horwood and losing your regular partner for a week. 
I am sure her confidence will have been knocked for six however there is a reason why audiences support her, she's genuine and down to earth and to me she looks like she belongs on stage.  So here I am, courtesy of MSN, asking you my fellow fans to get behind the star who was once everyone's favourite girl from Ramsay Street and support Holly Valance in these next all important weeks. Lets help her get that confidence back up so she can prove to everyone that she can be crowned the 2011 champion"
Thanks for that, a fantastic confidence boost there for Holly.
Will Holly or Anita be in the bottom two this week? Lets hope not!
Good luck everyone and thanks for taking part.

Alice Wright

Alice is MSN TV's dedicated Strictly blogger. She will give you live updates throughout the shows, plus news and views during the week.
Is the X Factor better now that Simon Cowell's back?
Thanks for being one of the first people to vote. Results will be available soon. Check for results
Yes - he's the main man

69 votes

No - it's still awful

91 votes
Total Responses: 160
Not scientifically valid. Results are updated every minute.