Fans dismayed as EastEnders omnibus moves from Sundays
News and gossip from the world of soap
It's been a tradition for many years, but the EastEnders weekly omnibus will be moved from Sundays to a new late night slot on Friday nights.
In a statement on the EastEnders website, the BBC said: "The EastEnders omnibus has moved to a new late-night slot on Friday night/Saturday morning. It will no longer be on BBC One on Sunday. The next omnibus will be on Saturday [April] 14 at 0.05am-2am."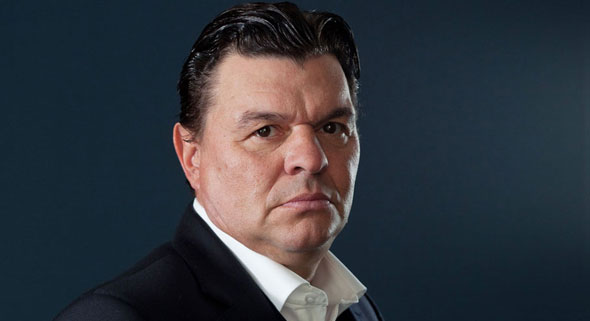 Fans have become accustomed to catching up on the week's events in Albert Square on a Sunday afternoon. Many are extremely unhappy about the decision.
One person posted on a forum: "Midnight on a Friday? They've gone mad." Another said: "Sundays will never be the same," while another fan wrote: "Not a very clever move at all, shame on the BBC."
Speaking on social networking site Twitter, the EastEnders press office tweeted MSN editor Lorna Cooper to say: "viewers now catch up on #EastEnders via PRV, BBC3 & iplayer so new slot is closer to original tx... The time slot will be more consistent as won't need to be moved for sporting commitments."
The omnibus was first shown way back in 1985. How do you feel about its new time slot? Share your view by leaving a comment.
Don't forget you still have time to enter this week's caption competition. We need a laugh, so see if you can provide it.
That's it for me, I'm out of here. Join me on Friday for more news and gossip. Don't forget to try this week's caption competition
On MSN: more soap spoilers in pictures here
Got a comment about your favourite soap, this blog or anything else? Share it with me (but keep it clean!).
Are you sure you want to delete this comment?
Lorna Cooper

Nicknamed 'Coops', Lorna is MSN's TV editor. She has too many TV faves to list, but she loves good telly. Read her opinions on the world of TV.

Is the X Factor better now that Simon Cowell's back?
Thanks for being one of the first people to vote. Results will be available soon. Check for results
Yes - he's the main man

83 votes

No - it's still awful

118 votes
Total Responses: 201
Not scientifically valid. Results are updated every minute.