Caption competition featuring Silas from Hollyoaks
Can you come up with the winning caption?
Hello and welcome to another edition of A Slice Of Soap. It's Caption Competition time again. Our picture this week features Silas and Declan from Hollyoaks. The caption I've come up with is: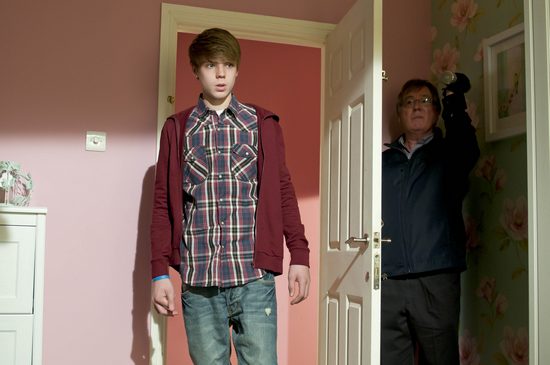 Declan: "The decor in this room is awful... I wonder what they've done behind the door?"
Can you do better?
Just leave a funny caption (keep it clean, no swearing or it will be deleted) by adding a comment. The winner will be announced on Friday 9 September when I return from holiday. You can enter as many times as you like.
The winner of our last caption competition is...   David Ramsden  who wrote: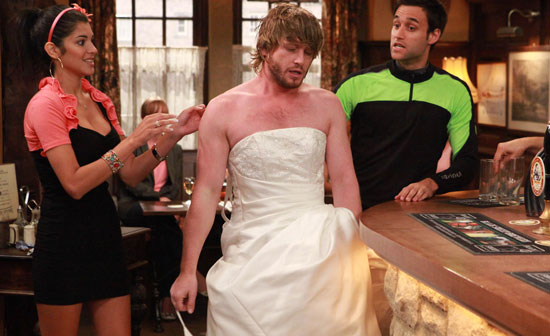 "Where is Gok Wan when you need him?"
Congratulations David Ramsden. You're the winner of the Gus Smith seal of approval, and here he is: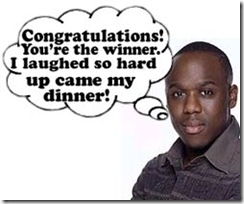 Are you sure you want to delete this comment?
Lorna Cooper

Nicknamed 'Coops', Lorna is MSN's TV editor. She has too many TV faves to list, but she loves good telly. Read her opinions on the world of TV.

Are you shocked Made In Chelsea won a Bafta?
Thanks for being one of the first people to vote. Results will be available soon. Check for results
Yes - Made In Chelsea is rubbish

311 votes

No - Made In Chelsea is entertaining

51 votes
Total Responses: 362
Not scientifically valid. Results are updated every minute.