Anthony Moon to exit EastEnders; how should he go?
News and gossip from the world of soap
Antiques dealer Anthony Moon is to leave EastEnders. The character, played by actor Matt Lapinskas, will head out of Albert Square after less than a year.
Confirming his exit, Matt said: "I'm having a fantastic time working on EastEnders and playing the role of Anthony Moon. Working with David Essex, Tony Discipline and the EastEnders cast has been an absolute pleasure."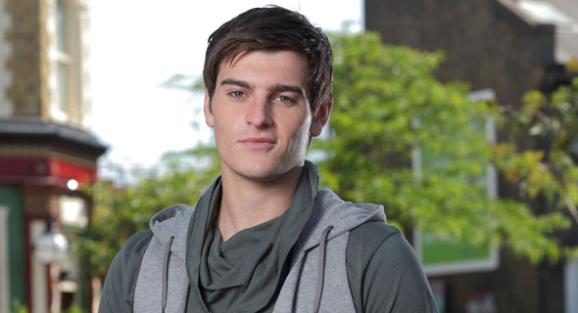 He added: "Although I will really miss EastEnders and everyone involved, I am very excited about future projects and what is next for me as an actor."
They arrived in a blaze of glory, but the extended Moon family is rapidly shrinking. Anthony's dad Edddie was played by 70s pop star David Essex; he quit after only five months in the role.
Anthony's brother Tyler, played by actor Tony Discipline, remains in the soap. However, I personally can't see him becoming a longstanding member of the cast. The extended Moon family hasn't quite bedded into the show as convincingly as, say, Jamie Foreman as Derek Branning.
Now that's how you make an instant impression.
But how should Anthony Moon make his exit? Knowing EastEnders writers, they'll probably drum up an incredibly dramatic (and, no doubt, improbable) departure as a ratings boost; don't be surprised if Anthony turns into a serial killer.
So what are your thoughts on EastEnders losing another Moon? And how would you write him out? Share your view by leaving a comment.
MSN editor Coops
● Become a fan of MSN Entertainment on Facebook
Are you sure you want to delete this comment?
Lorna Cooper

Nicknamed 'Coops', Lorna is MSN's TV editor. She has too many TV faves to list, but she loves good telly. Read her opinions on the world of TV.

Are you shocked Made In Chelsea won a Bafta?
Thanks for being one of the first people to vote. Results will be available soon. Check for results
Yes - Made In Chelsea is rubbish

226 votes

No - Made In Chelsea is entertaining

37 votes
Total Responses: 263
Not scientifically valid. Results are updated every minute.