I'm A Celebrity Winner: Charlie Brooks is Queen of the Jungle!
All the latest news and gossip from I'm A Celebrity Get Me Out Of Here!
Charlie Brooks is the winner of I'm A Celebrity Get Me Out OF Here 2012.

In what was probably the closest final in I'm A Celebrity history, Charlie Brooks and Ashley Roberts both managed to clear their plates during the stomach churning 'Final Feast'. It was impossible to call based on the Bushtucker Trial, but Charlie nipped it with the British public. Well... she did eat the live Witchetty grub!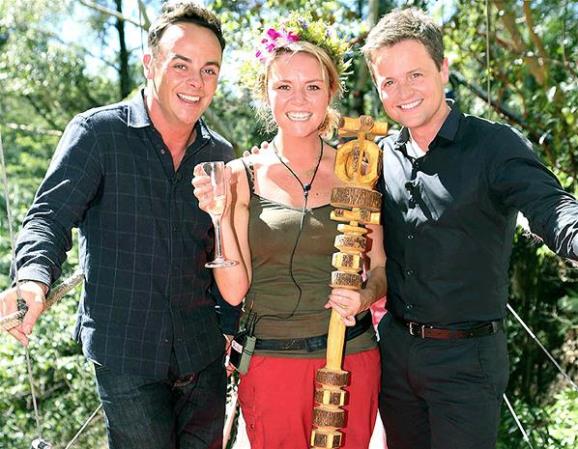 Actress Charlie Brooks couldn't believe she'd made the final two:
"I'm so shocked I just can't believe it. It's amazing, I feel so happy. It means a lot my family are going to be so proud, I really hope they are. Kiki will be absolutely ecstatic."
Pussy Cat Doll Ashley Roberts thought The Hayemaker would still be there.
"I can't believe I'm in the top two, I thought David was here to
the end.  We all did, all of us, so that was left field.  I'm super excited I'm here with Charlie, I love that chick to pieces."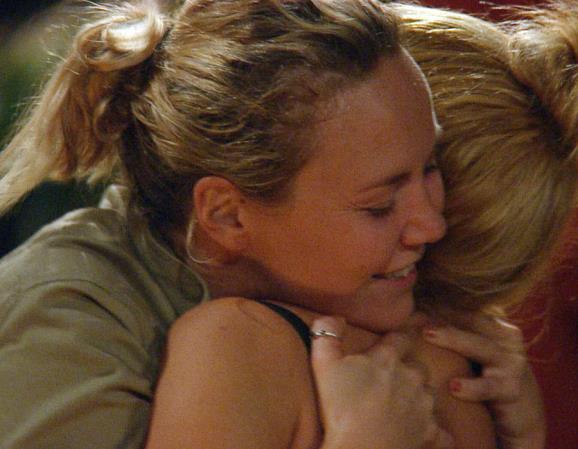 As is always the case, the final challenge was the infamous 'Final Feast'. The finalists had to earn their last supper (a three course meal) by eating four disgusting dishes.


Ashley's menu consisted of:

'Deep Fried Camel-Bert' (camel penis)
'Eye-ella' (a paella with raw fish eyes)
'Death by Cocklate'  (a chocolate cake with live cockroaches) 
'Duck Egg Nog' (Puréed 100 year old duck egg)


Charlie's frightful four were:

'Witchetty Grub Wrong-ton' (A live Witchetty Grub)
'Quiche Lor-Brain' (A quiche topped with a pig brain)
'Tur-Key Lime Pie' (A vomit fruit pie with slime and turkey testicles on)
'Bugs Fizz' (Blended cockroaches, crickets and mealworms)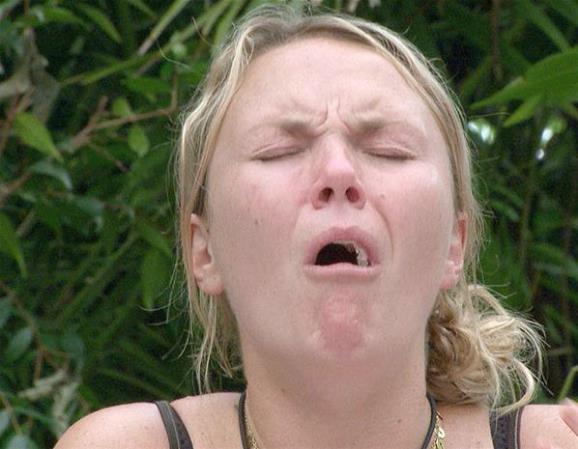 Unbelievably both ladies managed to retch their way through every course! They won nachos,
battered prawns, fajitas, burritos, chocolate ice cream
and
apple crumble
all washed down with beer and margaritas.
On winning the I'm A Celebrity crown, Charlie was overwhelmed and congratulated by proud daughter Kiki.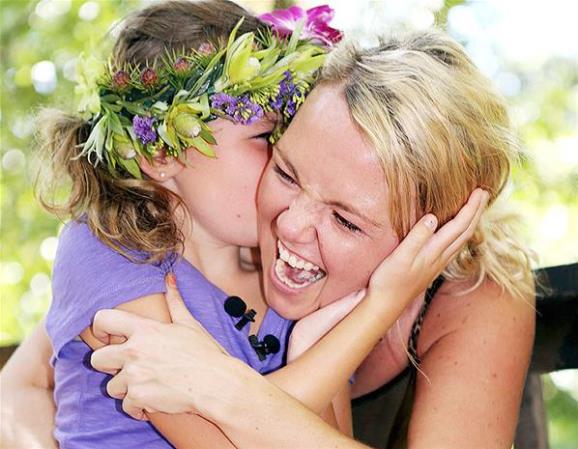 Brooks humbly took the crown and graciously commended her camp mates: "I didn't think this would happen in a million years, we all did our part and everyone played their roles."
Runner up Ashley Roberts broke down in tears on hearing that her family in America were proud of her:  "I've got through far more than I ever thought I would."


Are you happy with tonight's result?
Click the discussion bar below to leave your views...

Selena x

Thanks for joining me here on the I'm A Celebrity 2012 blog. IAC will be back next year but don't fret reality fans, we've still got The X Factor :) 
Relive the Grand Final here...

I'm A Celebrity 2012: ITV under fire over Conley exit
Live images from the latest trial here...
Click here for our MSN Entertainment page on Facebook...

Selena Ledgerton
MSN Reality TV
Are you sure you want to delete this comment?
Selena Ledgerton

Selena is MSN TV's dedicated reality TV blogger. From X Factor to Big Brother, Selena gives you live updates throughout the shows, plus news and views during the week.
Are you shocked Made In Chelsea won a Bafta?
Thanks for being one of the first people to vote. Results will be available soon. Check for results
Yes - Made In Chelsea is rubbish

265 votes

No - Made In Chelsea is entertaining

40 votes
Total Responses: 305
Not scientifically valid. Results are updated every minute.