I'm A Celebrity: Antony Cotton and Fatima Whitbread are out!
They missed out on the final by a possum's whisker...
Anthony Cotton and Fatima Whitbread are out of the I'm A Celebrity jungle. The final four had high hopes after surviving the Celebrity Cyclone but sadly it's the voters that've blown Ant and Fats away.

ANTONY COTTON LEFT IN 4TH PLACE: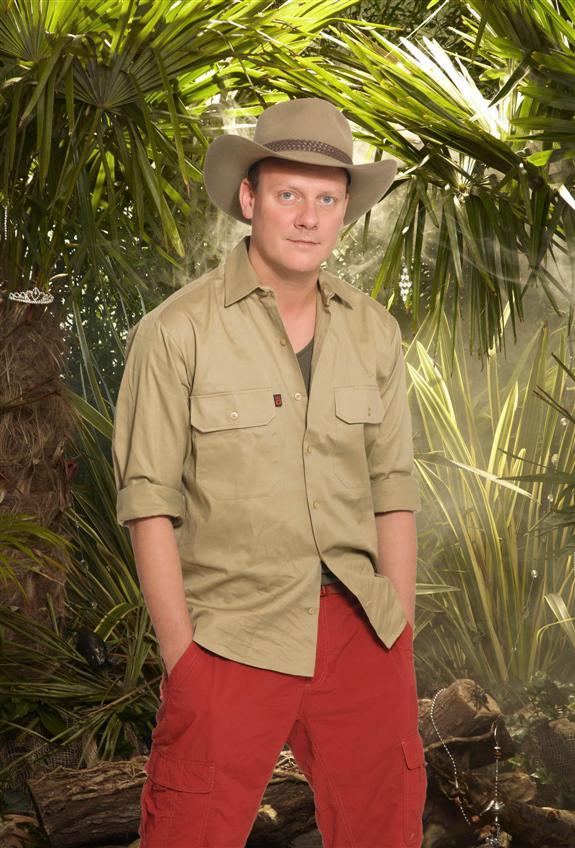 ANTHONY'S JOURNEY:


"I didn't want to do this, I thought I'd be the worst. There terror I went through when I went up in the helicopter, I thought it would be the worst hour of my life. Turns out it was the best decision I've ever made, I can't believe I've lasted. I've been in bed with snakes, I've been allowed to do all the cooking, which has been heaven to me. I've got close to a lot of people including Crissy, my lovely boys Mark and Dougie, you'd think me and Mark would be complete opposites and Dougie would be somewhere in between but Mark is as sensitive as I am, he's one of the most sensitive people I've met. There are good people in the world; you just have to seek them out. I've loved the highs and the lows, one simple phrase sums it up – no regrets. I wouldn't have missed it for the world. It's been gobsmackingly brilliant and I've loved every minute, even the downsides, I never knew I'd love it as much as I have."
ANTONY'S INTERVIEW:

How do you feel?
"I'm absolutely gutted, I've come this far. I've never thought about the final until last night... so I'm gutted but I did what I could do and I'm amazed I lasted that long."

How did you find the experience, did you plan for it?
"You just can't plan for it. Every part was exciting and emotional, it really was. It's at once the most liberating experience you could ever have and then on the other side, you wanna get out of there."
"Much as being in there was amazing, for me it was fascinating watching people operate."
What of his rift with Fatima?
"I don't know what it was with Fatima... I really don't know. I have been relatively tight lipped and been very careful what I say." Ant and Dec burst out laughing. Jesus, if that was tight lipped I'd have love to see him full on.

And finally, who do you want to win?
"Mark or Dougie!"


FATIMA LEFT IN 3RD PLACE: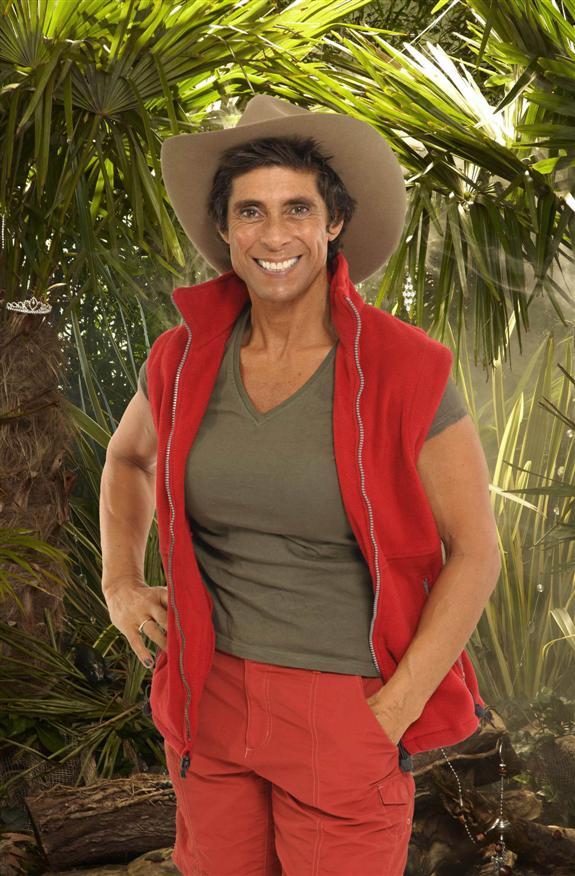 FATIMA'S JOURNEY:


"Jungle life has been the most wonderful experience I've ever had, I have a hard exterior but underneath I'm a softie. In the beginning everyone is tense you put up walls to protect yourself. The trials have been the best thing for me and failure wasn't an option. The most memorable trial was when I got the cockroach stuck up my nose, it was a bit scary, I was concerned after a time and I was hoping it would come out but first a small meal worm came out but I could feel its little legs, it was itchy and tickling and my sinus was playing up and I felt nauseous and dizzy I tried to get rid of it.

The biggest surprise was Peter Andre jumping out of the box, I was beside myself because if there was anybody I would like to be stuck in the jungle with, it's Peter Andre.

I would consider myself a driving force and I motivate others into action and inspire feel factors, it is important to get best out of people to motivate them.

I cannot believe I took part in Bed Bugs because my biggest fear is rats. So to stay in bed with rats was spooky and believe you me they do lots of droppings and then eat it so they stink from both ends and when they get close to you ranks smell. Now I think they are very cute to be honest that cured my fear of rats.


I've got to know myself better; it's brought me back to Fatima the person, being back in the jungle, I've got to quite like myself again. I can't believe this has happened to me."

FATIMA'S INTERVIEW:

Fatima's gutted:
"Any competitor will tell you that you just wanna get through that finish line."

She watches 'the cockroach' moment back:
"The thing is when you get into the trial you just want to do it. There's no way that I would have pulled the cord and released the tank. What worried me most was when they said there's nothing there... and I knew there was something there."

Ant commends her efforts in the trials:
"Well I've been a competitor all my life and it worked for me, in the trial situations just not in others."

And what of life in camp?
"I always said I'd never do anything or ask anyone anything that I wouldn't do myself. Antony was larger than life and he was a bit lazy here and there... but I know that you can't push your opinion onto people but you also have to know that there opinion isn't the only one."

And with that she heads for the bridge...
Fingers crossed there's a few beers delivered for Mark and Dougie tonight. Who wins? It's so hard to choose between them, they've both earned it.

Click the discussion bar below to leave your views...

Don't miss tomorrow night's live blog! Join me for full coverage of the Grand Final! I can't wait to hear your views...

Selena x


Become a fan of MSN Reality TV Blogs on Facebook...
Click here for our Live Tweets!

Selena Ledgerton
MSN Reality TV
Images (C) ITV
Are you sure you want to delete this comment?
Selena Ledgerton

Selena is MSN TV's dedicated reality TV blogger. From X Factor to Big Brother, Selena gives you live updates throughout the shows, plus news and views during the week.
Are you shocked Made In Chelsea won a Bafta?
Thanks for being one of the first people to vote. Results will be available soon. Check for results
Yes - Made In Chelsea is rubbish

229 votes

No - Made In Chelsea is entertaining

37 votes
Total Responses: 266
Not scientifically valid. Results are updated every minute.