I'm A Celebrity: Rosemary Shrager is out!
All the latest news and gossip from I'm A Celebrity Get Me Out Of Here!
TV chef Rosemary Shrager is the next contestant to leave the I'm A Celebrity jungle. She may have been voted out but she loved the experience and was feeling frisky after getting herself into a lather!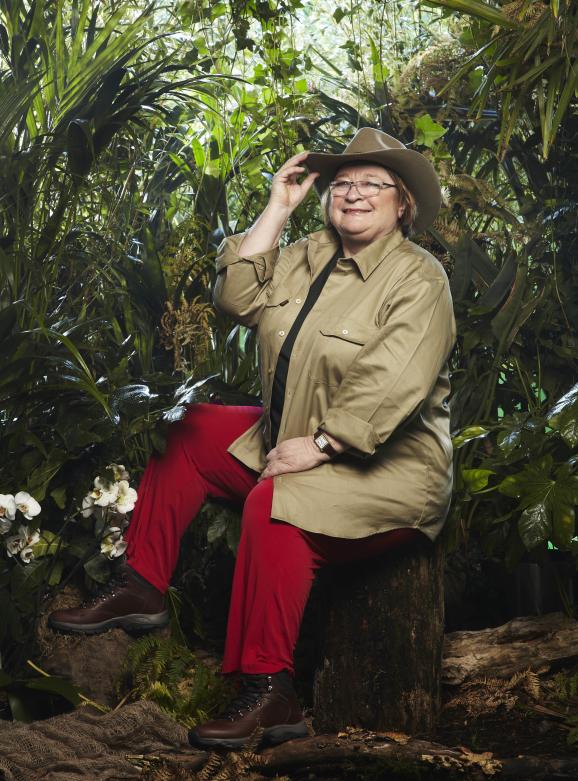 On tonight's show, chef Rosie was happy to get hot and heavy as she took part in the latest Dingo Dollars challenge alongside Hugo Taylor.
Arriving at the scene of their latest challenge, the pair were confused by the sight of an old fashioned bath tub connected to a winch and wooden seat.
Reading the instructions, they both realised that one of them would have to lie in the bath and scrub themselves with soap to reveal a code. The other would have to 'hang around' and tap in the combination for the cash.
Rosemary couldn't get into her swimming costume fast enough. She's admitted feeling liberated by her jungle experience and after weeks of icy showers, a hot bath was well received.
The idea of getting lathered up was lovely! "My gosh, I've got to go right down to the middle of the soap...this is magic."
Sadly, completing the challenge and bagging a plate of marshmallows for camp wasn't enough to save her. But it was a nice change to see someone leave with a smile and so exhilarated.
"I feel like a more confident person now after this... I'm so glad I did it. What an experience, I've absolutely loved it."
"I was in it to win but I'm happy to get this far, I tried my best and I enjoyed the bath!"
Presenter Ant McPartlin asked about facing her fears. "I'm still scared of snakes but I hate rats. That first trial if Limahl wouldn't have been there, I'd never have done it. And I think Eric only chose me for his trail because I got through those eight hours."
Dec wanted to know about her fiery relationship with Hugo Taylor. "He likes it his own way and he only ever saw me as an authoritative figure. It was quite funny really."
And finally how did she find her experience. She even had a boxing lesson from David Haye. "I wanted to get as much out of that area as possible! I'd like David to win."
Are you sad to see the back of Rosie?
I know I am, she was so much fun!
What are you thinking Britain?
Click the discussion bar below to leave your views.
Selena x

Don't forget to join me every night from 9pm for our live blog! I can't wait to hear what you think of the celebrities antics.

I'm A Celebrity 2012: ITV under fire over Conley exit
Live images from the latest trial here...
Click here for our MSN Entertainment page on Facebook...

Selena Ledgerton
MSN Reality TV
Are you sure you want to delete this comment?
Selena Ledgerton

Selena is MSN TV's dedicated reality TV blogger. From X Factor to Big Brother, Selena gives you live updates throughout the shows, plus news and views during the week.
Is the X Factor better now that Simon Cowell's back?
Thanks for being one of the first people to vote. Results will be available soon. Check for results
Yes - he's the main man

69 votes

No - it's still awful

92 votes
Total Responses: 161
Not scientifically valid. Results are updated every minute.