Homeland series 2 teaser trailers revealed
Emma Roberts takes a look at Showtime's two teaser trailers from the second series of their smash drama Homeland.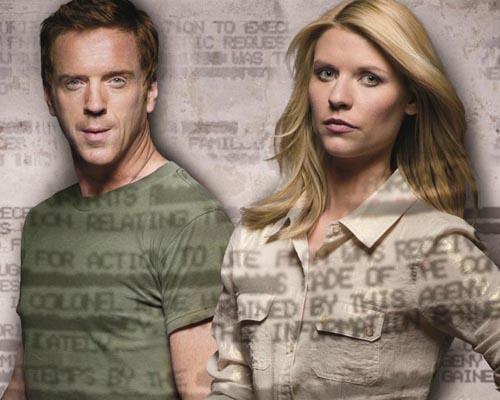 I've been suffering from a bad case of Homeland withdrawal ever since series one of the show went off our screens, so I was happy to discover that US TV giants Showtime have just released two little snippet videos to get us excited about the second series of the drama.

The videos, which show the two main characters, Carrie Mathison (Claire Danes) and Nicholas Brody (Damian Lewis), have certainly got me looking forward to the second helping of the show.

In Carrie's video, she appears looking at the camera, with the words 'Her obsession hits home' appearing on the screen. Eek – I wonder what's in store for her throughout the second series? You can watch the video below.


But, it's not just about Carrie – Nicholas also appears in his own teaser video. Nicholas' video is rather menacing and he appears with the words 'Why kill a man, when you can kill an idea?' sprawled across the screen.


It looks like things are set to heat up in the second series of Homeland and with a US transmission date scheduled for the 30 September, let's hope Channel 4 bring it to our screens sooner rather than later!

To Crystal Eagle
Thanks for the resume of your opinion on how the series will go.
You may be right, however I think I'll wait to see for myself how the series turns out.
The writers, actors and the producers have worked hard to bring this fiction to us and it seems only fair to give it  a trial.
If you, on the other hand, feel that you already know how it's going to go and you don't want to watch it, then don't!
For those of us who would like another series to watch, albeit unrealistic and truly a work of fiction, then we'll just wait to see if the editors did a good job.
Yahdy, yahdy,yahdy, yah! The series became cliched, having a weekend away together having lovey dovey sex was like Hilary Clinton having sex  with Bin Laden and then saying "oh well, back to the war".
The vest not blowing up? Did anybody actually expect it to?????
That is what was good about 24. You never knew which character might get killed so it always kept you on your toes. I suspect that in Homeland Damien Lewis will go right to the edge again, stop again and then become the prodigal all American hero by shooting up the baddies and rushing into the arms of Carrie.
Sorry the series is too predictable and offers nothing new!
Are you sure you want to delete this comment?
Lorna Cooper

Nicknamed 'Coops', Lorna is MSN's TV editor. She has too many TV faves to list, but she loves good telly. Read her opinions on the world of TV.

Are you shocked Made In Chelsea won a Bafta?
Thanks for being one of the first people to vote. Results will be available soon. Check for results
Yes - Made In Chelsea is rubbish

201 votes

No - Made In Chelsea is entertaining

32 votes
Total Responses: 233
Not scientifically valid. Results are updated every minute.