True Blood teases us with series 5 poster and behind the scenes clip!
Emma Roberts takes a look at the new video and poster for the 5th series of HBO's True Blood.
WARNING! Spoiler alert – if you're not up-to-date with True Blood, you will come across some spoilers in this blog entry!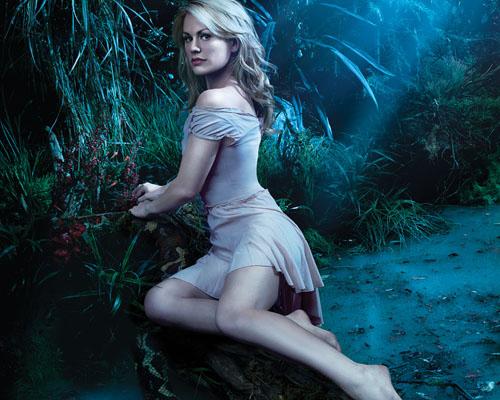 Don't get me wrong, ever since the first episode of HBO's True Blood hit our unsuspecting screens, it's been my own personal V – I've been hooked. But, the fourth series of the drama, which stars real-life lovers Anna Paquin and Stephen Moyer, left me feeling slightly underwhelmed.


I don't know if it was the fact that once tough-as-nails vampire Eric Northman turned into a complete puppy dog or that Sookie Stackhouse's ex-lover Bill Compton had a go at being a politician – but, something from the fourth series of the show was definitely missing.


Will HBO be able to find the mystery ingredient in time for the fifth series? Well, despite my disappointment at HBO's fourth serving of the show, I can't deny that I'm still hungry for more, and being the little teases that they are, HBO have whet my appetite by releasing a new teaser poster and clip. They spoil us!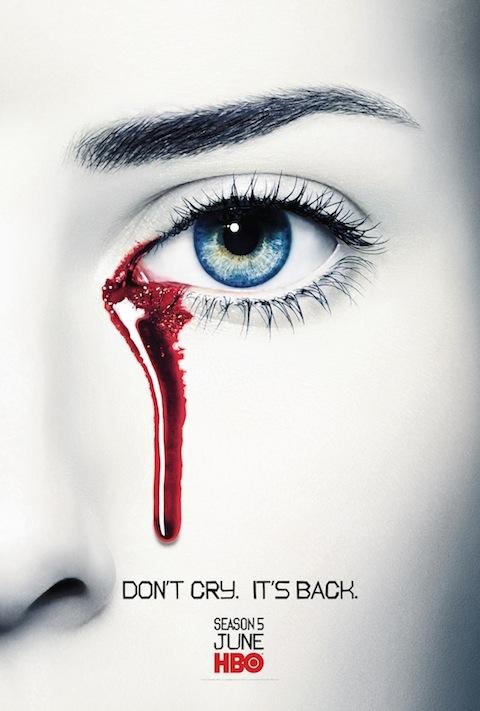 The poster shows a vampire crying (a tell-tale sign of a vamp is that they cry blood, don't you know?), with the words 'Don't cry, it's back' written beneath the weeping vampire.

Lucky True Blood fans in The States only have to wait to June to get their next True Blood fix, whereas in the UK the show is set to return to FX in the Autumn.


But, if you can't wait that long to see what's going down in Bon Temps, check out the latest behind the scenes video clip from series 5 below!


Yikes, it seems that Pam has got herself in a dangerous situation, as her maker Eric (who is now madly in love with Sookie) is torturing her for information!


At the end of series four, we saw that the infamous vampire big-bad, Russell Edgington, had escaped from the concrete grave that he was buried in at the end of series 3 – which is seriously bad news for Eric and Bill, not to mention Sookie.


Series 5 of the show will also see new faces join the cast, including Law & Order Special Victims Unit actor, Christopher Meloni – I can't wait to see what his character Roman brings to the show.


Are you excited for the fifth series of True Blood? Leave your comments in the box below...
Are you sure you want to delete this comment?
Lorna Cooper

Nicknamed 'Coops', Lorna is MSN's TV editor. She has too many TV faves to list, but she loves good telly. Read her opinions on the world of TV.

Are you shocked Made In Chelsea won a Bafta?
Thanks for being one of the first people to vote. Results will be available soon. Check for results
Yes - Made In Chelsea is rubbish

204 votes

No - Made In Chelsea is entertaining

32 votes
Total Responses: 236
Not scientifically valid. Results are updated every minute.