Jedward land TV show on Channel 5's 5*
News and gossip from the world of TV
Fresh from causing mayhem in the Big Brother House, and blowing a £12,000 wedding budget on fire-eaters and a stuffed gorilla, Jedward will continue their close relationship with Channel 5 via their own TV show.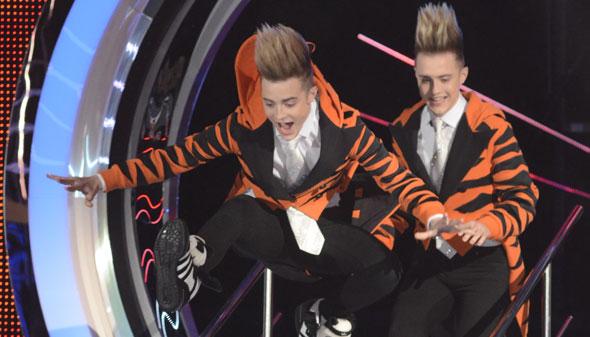 Weird Wild World will see the former X Factor stars helm a blooper show introducing some of the web's funniest (and/or excruciatingly painful) moments.
Talking about their new venture, the boys said: "We're so excited to be hosting this new series for 5*. We love going online and watching funny clips and our new series will bring together the most amazing internet clips we could find. Buckle up, it's going to be a Jepic ride."
Perhaps one of the most welcome aspects of this news is that, at last, Channel 5 may be attempting to give 5* a bit of an identity. The Channel 5 sister channel has, in my opinion, suffered from lacking a recognisable brand.
Jedward's Weird Wild World will air on 5* in the spring.
● Follow the TV editor on Twitter: coops_tv
Are you sure you want to delete this comment?
Lorna Cooper

Nicknamed 'Coops', Lorna is MSN's TV editor. She has too many TV faves to list, but she loves good telly. Read her opinions on the world of TV.

Are you shocked Made In Chelsea won a Bafta?
Thanks for being one of the first people to vote. Results will be available soon. Check for results
Yes - Made In Chelsea is rubbish

356 votes

No - Made In Chelsea is entertaining

60 votes
Total Responses: 416
Not scientifically valid. Results are updated every minute.