Simon Cowell cranks up the drama in new X Factor USA promo
Feast your eyes on the new promotional trailer from the X Factor USA.

We all know that Simon Cowell is one of the biggest drama queens to ever grace our television  screens and now, judging by the above X Factor USA new promotional trailer, Simon has brought his penchant for all things dramatic to America.


In the video, we are introduced to a number of X Factor USA contestants, but this isn't your standard meet 'n' greet; accompanying the heart-felt scenes is music that wouldn't be out of place in Game Of Thrones. I was half-expecting Simon Cowell to charge into shot on horseback at any second.


Disappointingly, Simon does no such thing, yet the hopefuls in the video are entertaining enough. One woman is seen telling her small child: 'I've wanted this since I was your age' and another young lady is shown driving to her audition. If you look closely at the woman's car, you'll see that the judges flash up briefly in one of the wing-mirrors. Spooky.


Later on, we see a mum telling her teenage son that this is 'the performance of a lifetime and not an audition.' Yikes - talk about putting pressure on the poor lad! In fact, the guy gets so nervous that we later see him having an 8-Mile moment in the bathroom.


But what's this? Just after the 8-Mile guy is seen pondering in the men's loos, we see Justin Bieber! Well, at least a young boy who could easily have Bieber blood in him. I'm secretly hoping that he doesn't make it through – can the world really handle two Biebers?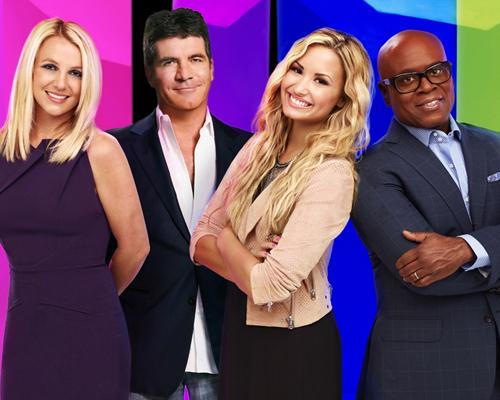 Simon's entrance in the video isn't as grand as I hoped – we see him on stage stating the obvious: "We're here for one reason. We're here to find a star." Glad he cleared that one up.


After Si-Co makes his appearance, things in the trailer get all get little bit chaotic. People are seen screaming, being whisked off in ambulances and even throwing water at each other. Sounds more like a night in Magaluf than an X Factor audition if you ask me!


Sadly, we don't see much of the other judges in the video. And, by that I mean: 'Where's Britney?!'


Looks like we'll have to wait for the next promotional video to see more of Britters behind the famous judging panel and I reckon it'll be more than worth the wait!


The X Factor USA premieres in the US on September 12 and there's still no word on when we'll be able to watch it. 
Comments are unavailable on this page.
Lorna Cooper

Nicknamed 'Coops', Lorna is MSN's TV editor. She has too many TV faves to list, but she loves good telly. Read her opinions on the world of TV.

Are you shocked Made In Chelsea won a Bafta?
Thanks for being one of the first people to vote. Results will be available soon. Check for results
Yes - Made In Chelsea is rubbish

330 votes

No - Made In Chelsea is entertaining

55 votes
Total Responses: 385
Not scientifically valid. Results are updated every minute.