Hidden Talent: Journalists test their talents!
To celebrate the launch of Channel 4's new reality TV show Hidden Talent, a group of journalists were invited to see if they had a hidden talent.
by guest blogger Emma Roberts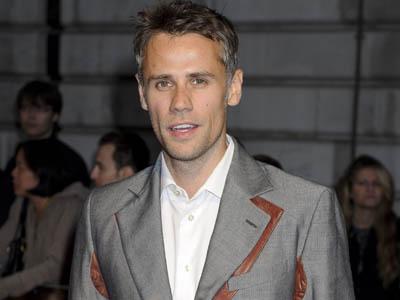 When it comes to reality TV shows , pretty much every angle has been covered. We've seen singers belt out ballads on the X Factor and we've seen dog owners parading their proud pooches on Britain's Got Talent. We've even seen Rebecca Loos getting a bit too friendly with a barn yard animal on The Farm. We've seen it all.


So it's refreshing that Channel 4 has come up with a new reality TV talent show that could very well blow all of the X Factors and Britain's Got Talents of the telly world out of the water...


After watching the first episode of Channel 4's new show Hidden Talent, we're confident that it's set to be one of the most exciting things to hit our tellies this Spring.


To celebrate the launch of the show, we attended an exclusive event where we (humble journalists) were tested to see if we had any hidden talents lurking in our coffee-laden brains.

We were joined by three experts from the show, one of which was a former FBI agent, who had been in the service for twenty years! We felt like we were in an episode of Dexter or CSI! Very exciting stuff.

You can watch the video of the day here!



It was really exciting finding out if we had hidden talents and it turned out I have a natural knack for free diving! Although interesting, I don't think it's a hobby that I will be taking up any time soon - I wouldn't mind being a human lie detector though!

Hidden Talent is shown on Tuesdays at 9pm on Channel 4.
Lorna Cooper

Nicknamed 'Coops', Lorna is MSN's TV editor. She has too many TV faves to list, but she loves good telly. Read her opinions on the world of TV.

Are you shocked Made In Chelsea won a Bafta?
Thanks for being one of the first people to vote. Results will be available soon. Check for results
Yes - Made In Chelsea is rubbish

174 votes

No - Made In Chelsea is entertaining

29 votes
Total Responses: 203
Not scientifically valid. Results are updated every minute.