Watch a clip of Jodie Marsh: Brawn in the USA
News and gossip from the world of TV
I'm still astounded whenever I see pictures of former glamour model Jodie Marsh; I just cannot believe that she's become a body builder.
But even her most determined detractors would have to admit she's come a long way since she started training as a bodybuilder just 10 months ago.
Tonight at 9pm digital channel DMAX premieres a one-off special that follows Jodie through training, as she prepares to take compete against the best of the best at the INBF (International Natural Bodybuilding Federation) Natural North America Championships.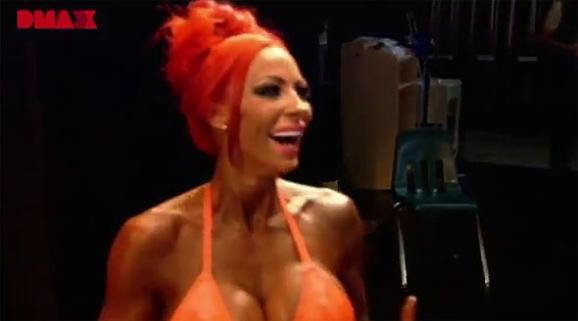 The star wowed everyone when she hit the headlines after competing in her first natural bodybuilding competition last October. Clearly, she's deadly serious about getting ripped and is now ready to take on her next challenge in America.  
 
Will all the training and dieting pay off? And can she prove her doubters wrong? Watch a clip from DMAX's Jodie Marsh: Brawn In The USA.
MSN spent an entire day with Jodie Marsh and, as you'll see in this exclusive video, gained a unique view of a day in her life. Check out the fascinating result below.
MSN TV editor Coops
● Follow MSN Entertainment on Twitter
Lorna Cooper

Nicknamed 'Coops', Lorna is MSN's TV editor. She has too many TV faves to list, but she loves good telly. Read her opinions on the world of TV.

Are you shocked Made In Chelsea won a Bafta?
Thanks for being one of the first people to vote. Results will be available soon. Check for results
Yes - Made In Chelsea is rubbish

295 votes

No - Made In Chelsea is entertaining

47 votes
Total Responses: 342
Not scientifically valid. Results are updated every minute.