Louis Walsh temporarily joins X Factor USA
News and gossip from the world of TV
When X Factor USA's audition episode from Kansas finally airs, American viewers are in for a surprise. Simon Cowell has taken ill so Louis Walsh is on stand-in duties.
According to The Sun, Louis will be flown over in a £160,000 round-trip by private jet.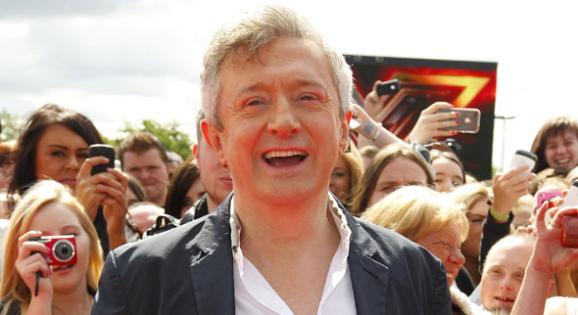 A source told the paper: "Simon said it was an emergency and Louis was the man for the job. He greased the wheels with the US bosses, telling them that Louis was the man who knew more about the X Factor than any other judge."

This isn't the first time the Irishman has stood in for Simon on talent shows; who can forget his memorable appearances on Britain's Got Talent?
  
Of course, the real entertainment comes from picturing what X Factor USA judges Britney Spears, Demi Lovato and LA Reid make of our Louis; will they get his references to Westlife? Will they appreciate his passion for Irish contestants? And will Louis resist the urge to compare anyone to Lenny Henry?
It is hoped Simon will recover in time for the next auditions in San Francisco on 16 June.
Here's the first official promo trailer for X Factor USA. In truth, it's little more than a glorified intro to the panel line-up. However, it does feature Simon Cowell dropping the f-bomb... kinda. 
The latest incarnation of X Factor USA premieres across the pond on 21 September. Do you think Louis Walsh is a good substitute for Simon Cowell? Share your view by leaving a comment.

MSN TV editor Coops
● Follow MSN Entertainment on Twitter
● Follow the TV editor on Twitter

Are you sure you want to delete this comment?
Lorna Cooper

Nicknamed 'Coops', Lorna is MSN's TV editor. She has too many TV faves to list, but she loves good telly. Read her opinions on the world of TV.

Are you shocked Made In Chelsea won a Bafta?
Thanks for being one of the first people to vote. Results will be available soon. Check for results
Yes - Made In Chelsea is rubbish

275 votes

No - Made In Chelsea is entertaining

42 votes
Total Responses: 317
Not scientifically valid. Results are updated every minute.