Beaver Falls actor Sam Robertson confesses that he loves older women!
It's not just One Direction's Harry Styles who likes older women - Beaver Falls star Sam Robertson is also a fan of cougars!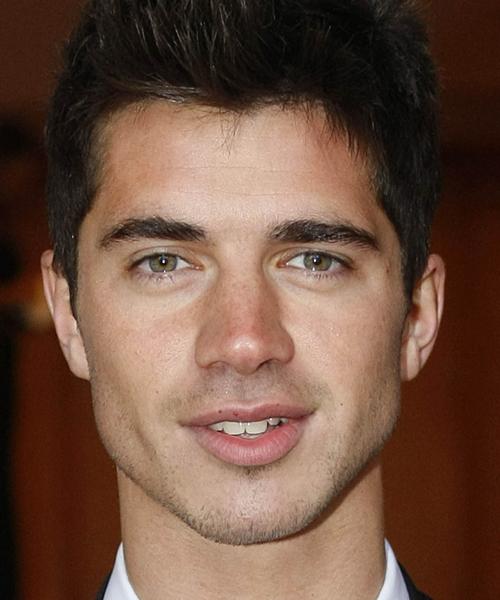 Hunky TV heartthrob, Sam Robertson, has revealed that he fancies older women.

The actor, who plays the frisky holiday camp worker Flynn in E4's Beaver Falls revealed his penchant for cougars in a recent interview with The Sun.


The former Corrie star said: "Most guys in their twenties fancy older women. Don't get me wrong, there has to be something more than just being older! They have to be super hot, too."


Hmm, it seems that Sam is more similar to his womanising character Flynn than we thought!


The actor added: "I think most guys our age think about it. I can't really explain why without sounding creepy! I do get asked a lot about doing sex scenes with an older woman, people are quite fascinated by it."


In the E4 show, which is returning for a second series next week, Flynn is sleeping with his boss' wife, who is 20 years his senior.  A spanner is thrown in the works however, when her equally-as-hot daughter shows up at camp – what's a horny teenager to do?


You can watch the trailer for the second series of Beaver Falls below.


Series two of Beaver Falls will be shown on Monday 6 August on E4 at 10pm.

BEAVER FALLS SERIES 1 OUT ON DVD 13TH AUGUST.

Are you sure you want to delete this comment?
Lorna Cooper

Nicknamed 'Coops', Lorna is MSN's TV editor. She has too many TV faves to list, but she loves good telly. Read her opinions on the world of TV.

Are you shocked Made In Chelsea won a Bafta?
Thanks for being one of the first people to vote. Results will be available soon. Check for results
Yes - Made In Chelsea is rubbish

255 votes

No - Made In Chelsea is entertaining

38 votes
Total Responses: 293
Not scientifically valid. Results are updated every minute.