Adele spoofed by Channel 4's Very Important People
Channel 4's new comedy show Very Important People targets Adele
by guest blogger Emma Roberts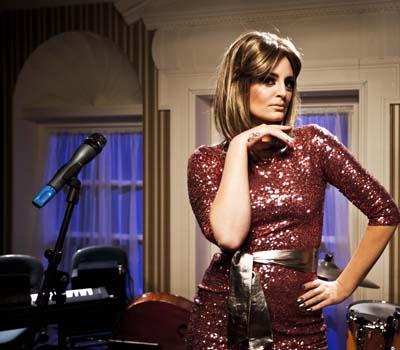 Watching people imitate celebrities tends to be good for a laugh. From watching The Impressions Show with Culshaw and Stephenson, to witnessing our mates do their best Lord Sugar impersonations down the pub, it seems we can't get enough of people taking the mick out of the rich and famous.


We could hardly contain our excitement when we found out Channel 4's celebrity impression show, called Very Important People, is set to hit our screens.


The weekly show, which sees actors Morgana Robinson and Terry Mynott impersonate celebrities such as Perez Hilton, Natalie Cassidy and Fearne Cotton, looks hilarious – just check out the below video of them doing an impression of Adele.


WARNING! THE VIDEO CONTAINS SOME STRONG LANGUAGE!


We were actually quite impressed by the lady's singing voice in the video (if she's actually singing!) but what will Adele make of it all?


The real-deal is probably too busy writing songs and being fabulously famous to watch the box these days!


You can catch Very Important People on Friday 27 April on Channel 4 at 9.30pm
the rich and powerful have been taking the p1ss out of us for centuries, why not take the p1ss back. I've only caught a little of this show because I generally reject TV and all it's mindlessness, propaganda, lies and brainwashing. What I want to know is when are we going to take the power back?
WATCH "your soul is owned - santos bonacci"
"season of treason"
"the truth about your birth certificate"
real eye openers folks, the roman empire didn't die, retreat or crumble.. it changed the way it enslaved us all.
Are you sure you want to delete this comment?
Lorna Cooper

Nicknamed 'Coops', Lorna is MSN's TV editor. She has too many TV faves to list, but she loves good telly. Read her opinions on the world of TV.

Are you shocked Made In Chelsea won a Bafta?
Thanks for being one of the first people to vote. Results will be available soon. Check for results
Yes - Made In Chelsea is rubbish

284 votes

No - Made In Chelsea is entertaining

44 votes
Total Responses: 328
Not scientifically valid. Results are updated every minute.