Claire Danes' pregnancy won't affect Homeland
News and gossip from the world of TV
It's been a tense 24 hours for fans of Channel 4's hard-hitting drama series Homeland since lead actress Claire Danes announced her pregnancy.
Just how will this news impact on the hugely popular series? It is President Barack Obama's favourite, y'know.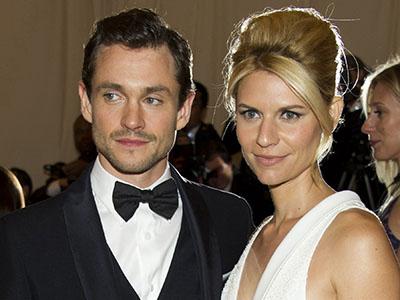 Well, worry no more! Producers of the show have officially confirmed that the award-winner's pregnancy will not affect Homeland.
Happy news all round then as this is her first child with British husband, and fellow actor, Hugh Dancy (pictured).
According to US entertainment site TVLine, a representative for cable network Showtime (the home of Homeland across the Atlantic) said: "We expect no impact."
The actress - who plays CIA agent Carrie Mathison alongside Brit Damian Lewis as Sgt Nick Brody - made her baby announcement yesterday.
Congratulations to Claire and Hugh!
Homeland is set to return to Showtime this autumn. Channel 4 will air the second season over here in the UK.
Are you sure you want to delete this comment?
Lorna Cooper

Nicknamed 'Coops', Lorna is MSN's TV editor. She has too many TV faves to list, but she loves good telly. Read her opinions on the world of TV.

Are you shocked Made In Chelsea won a Bafta?
Thanks for being one of the first people to vote. Results will be available soon. Check for results
Yes - Made In Chelsea is rubbish

316 votes

No - Made In Chelsea is entertaining

52 votes
Total Responses: 368
Not scientifically valid. Results are updated every minute.