Britain's Got Talent Live Blog: The Final Result
Who will win Britain's Got Talent 2011
How many great acts have we had tonight? At first I was gonna go for James Hobley, Michael Collings and Razy as my top three, but then I looked at the list and spotted another four that I'd put up there.
I'm guessing that the judges have Ronan in mind. Simon's betting on a singer but giving nothing else away and Michael agrees saying his choice was 'perfection', which is how he described the young man earlier.
Whoops! I can feel a media witch hunt on the way. Michael just slipped up and said he voted! Straight away the other judges pounce on him and McIntyre back pedals quickly. "Are we not allowed to vote? Oh, I didn't vote in this... I voted on the election... totally unrelated." Hmmm? Something tells me that he's gonna pay for that comment in the morning...
Click the discussion bar below to leave your views...
IT'S TIME!
Here we go...
In reverse order, the results are:
10. Jean Martyn
9. Les Gibson
8. James Hobley
7. Steven Hall
6. Paul Gbegbaje
5. Michael Collings
4. Razy Gogonea
So the top three are:
Jai McDowall
New Bounce
Ronan Parke
In third place is... New Bounce.
The boys seem happy enough... they clap and smile, I think they're happy to get this far.
Jai and Ronan stand nervously.
Ant takes a breath... "The winner of Britain's Got Talent 2011 is...
JAI MCDOWALL!"
Oh my God, I'm so shocked. It's well deserved but I'm so surprised that it wasn't Ronan. Something tells me he'll have a recording contract before the night is over.
Ronan thanks everyone who voted and the judges for their support. "And well done to Jai too..." Awww...
Jai is gobsmacked and so am I, I thought he'd shot himself in the foot with the song choice but it obviously went down a storm with the public (and the Scottish audience of course LOL!)
"I feel absolutely amazing. I can't believe it..."
Ant reminds him that he's just won £100,000 and will sing for the Queen, Jai nearly keels over! It's no surprise he won to be honest, he's a lovely bloke and so humble. The epitome of a gentle giant. To think it all started with one very nervous performance.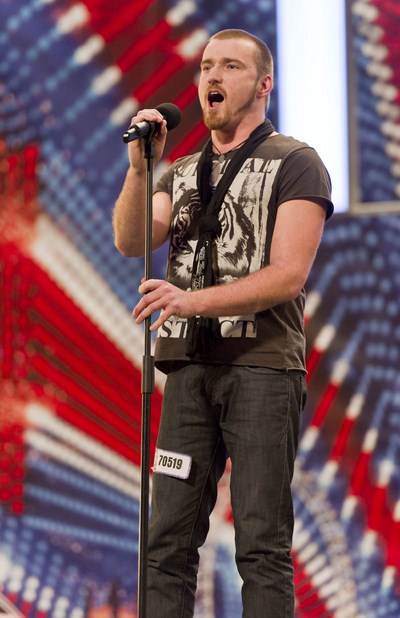 Simon says it is a shock result. "But Jai came out like he was a winner and nailed the song, he's a worthy winner."
Amanda agrees with Cowell's sentiment but adds, "I am surprised. I really did want Ronan to win it." Charming!
Do you agree with tonight's result?
Click the discussion bar below to leave your views...
Scroll down for full coverage of tonight's show. It really was a cracker wasn't it?
I hope you've enjoyed the Britain's Got Talent blog and I hope to see you all on MSN's reality blogs this coming year - there's so much to come, X Factor, I'm A Celebrity and Big Brother!
I'll be back on Wednesday for LIVE Apprentice coverage... See you then!
Selena x
Become a fan of Britain's Got Talent and never miss a trick!
Join our social network...
Become a fan of MSN Reality TV Blogs here...
Become a fan of MSN Britain's Got Talent here...
Britain's Got Talent: Where are they now?

Selena Ledgerton
MSN Reality TV
Images/Video (C) ITV
Are you sure you want to delete this comment?
Selena Ledgerton

Selena is MSN TV's dedicated reality TV blogger. From X Factor to Big Brother, Selena gives you live updates throughout the shows, plus news and views during the week.
Are you shocked Made In Chelsea won a Bafta?
Thanks for being one of the first people to vote. Results will be available soon. Check for results
Yes - Made In Chelsea is rubbish

196 votes

No - Made In Chelsea is entertaining

32 votes
Total Responses: 228
Not scientifically valid. Results are updated every minute.