Britain's Got Talent Finalists: The Fab Four
Who's tipped for the top and all the grand final gossip...
It's Saturday, and that can mean only one thing - the Britain's Got Talent grand final! It's been an amazing season and we've witnessed more than our fair shair of talented and tone-deaf, as well as a lorra' laughable but loveable lunatics. The question is, who will take the title? Four acts stand above the rest...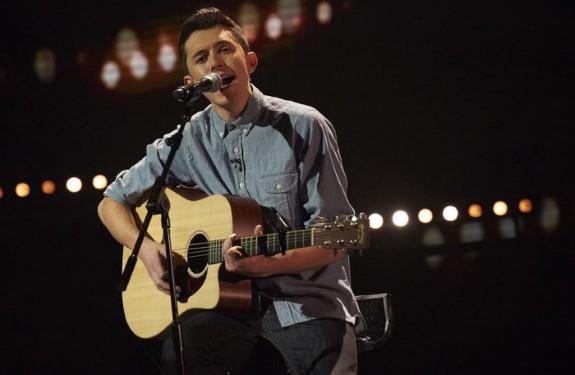 Ryan O'Shaughnessy
I think the public made it clear on Thursday night that Ryan deserved a place in the final and why not? Like the judges say he's 'an amazing singer songwriter' and that's what really matters. He may have been shunned by his not-so-secret crush and been knocked by bad press after Simon discovered he'd signed a contract with another show, but thankfully the public knew the truth (The Voice had no intention of using him) and put him through to tonight's final on merit alone. Like Simon Cowell, I think Ryan could be the dark horse of this competition. Usually when acts perform their own compositions the judges are bored not blown away.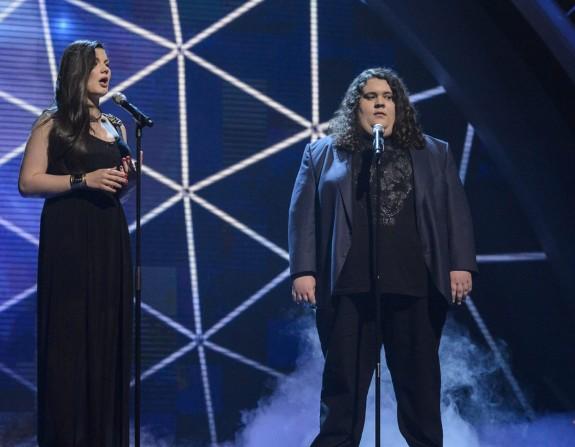 Jonathan and Charlotte
Talk about a Paul Potts moment! After their semi-final performance Simon Cowell admitted that Jonathan was right to stay with Charlotte, but frankly I'm still not convinced. Jonathan has an awesome talent and although his best friend compliments his voice, I see only one face on future albums...

The pair are tipped to win this year's Britain's Got Talent but I think this could be another Susan Boyle/Diversity moment and regardless of his sensational vocal ability, he could be pipped at the post. Think back, Jai McDowall won last year and frankly what an anti-climax that was. Do we really want another warbling winner? Isn't it time for something current, something different? This is not The X Factor.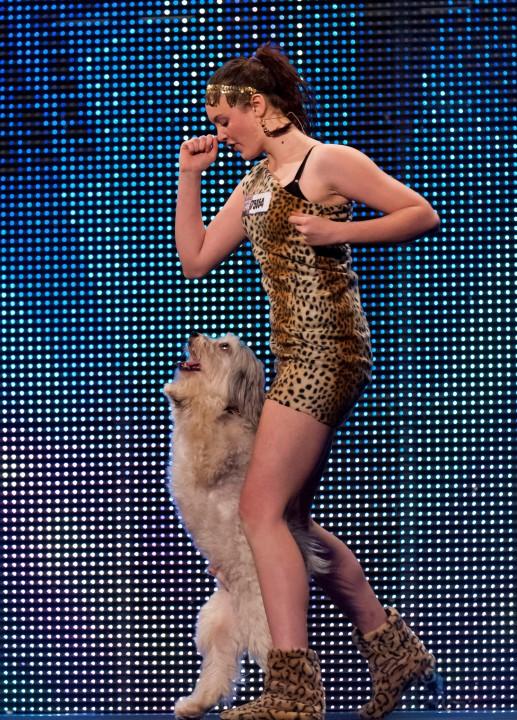 Pudsey and Ashleigh
I admire Ashleigh. Not only has she trained her little hound to superstar level but she's genuinely lovely. After speaking to them both (Pudsey woofed a bit) I was impressed by the fact that she's in no way thrown by the enormity of the show, or Simon for that matter. Regardless of Cowell requesting that the pooch puts on a constume, Ashleigh refused "If Pudsey's not happy then I'm not happy. He won't be wearing a suit." All she cares about is her four-legged friend and their relationship is obvious - love and nothing more. That's what makes their act so special, not to mention the fact that the dog can dance (and walk) like a human! They'll need to come up with something sensational to win but I'm sure they'll land some amazing opportunities regardless. One for the Top 3?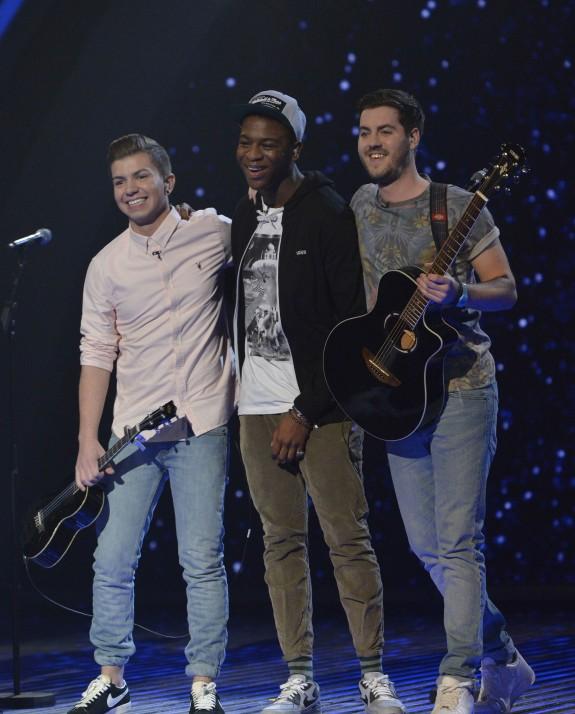 Loveable Rogues
Who cares if someone from the show called them and asked them to audition, as the lads said if they wouldn't have known the auditions were happening then they'd never have gone. They sang infront of the judges like everyone else, so I don't know what all of the fuss is about!

The point is that these boys have talent, raw bite-your-teeth into it, British talent. And considering there's been so many people moaning about the amount of overseas acts this year, we should be counting our blessings that we have them! Unbelievably catchy songs, instruments, slick licks and ground level lyrics. Down to earth lads, who can really sing!
TONIGHT'S FINAL:
It promises to be a show like no other – packed to the rafters with the best talent around. 50,000 applicants are now the final ten and the judges have travelled over 1,200 miles to find a star.
Tonight, the finalists perform for the last time and the winner will be decided by the public. The judges views are just that... it's all down to you.
The 'wildcard' will be selected from the 35 semi-finalists that didn't quite make it. They'll join Ashleigh & Pudsey; Only Boys Aloud; Jonathan & Charlotte; Kai & Natalia; Loveable Rogues; Molly Rainford; Sam Kelly; Nu Sxool; Ryan O'Shaughnessy and Aquabatique in tonight's final and have just one shot at the grand prize.
2009 winners Diversity will perform during the show and that's not all... if you want a tip, keep your eyes peeled for a few surprises!
This year, the winner of Britain's Got Talent not only has the opportunity to perform at the 2012 Royal Variety Performance, they will also receive a life changing £500,000 - £250,000 of which will come from Simon Cowell's own pocket.
So who's your hot tip for the final? Let's not forget we also have a wildcard entry, who'll be the judges favourite failure?
Click the discussion bar below to leave your views...
Selena x
Don't forget to join me here tonight for the Britain's Got Talent Live Final Blog. I'll be there to leave my views as ever but I want to hear what you think of each performance... excited much? I am!
Become a fan of MSN Reality TV Blogs here...
Become a fan of MSN Britain's Got Talent here...
Follow our live tweets...

Selena Ledgerton
MSN Reality TV
Are you sure you want to delete this comment?
Selena Ledgerton

Selena is MSN TV's dedicated reality TV blogger. From X Factor to Big Brother, Selena gives you live updates throughout the shows, plus news and views during the week.
Are you shocked Made In Chelsea won a Bafta?
Thanks for being one of the first people to vote. Results will be available soon. Check for results
Yes - Made In Chelsea is rubbish

229 votes

No - Made In Chelsea is entertaining

37 votes
Total Responses: 266
Not scientifically valid. Results are updated every minute.