Big Brother: Lydia Louisa Interview
We spoke to Big Brother evictee Lydia Louisa about boyfriend Andy Scott-Lee, the house bullies and both of her faces
How are you feeling?
It's strange to be back in the real world but I'm definitely happy to be reunited with Andy. I can't wait to watch it all and see what's been going on.
There were a lot of boos last night, did you find your exit difficult?
It would be a lie if I said it didn't bother me but when you put yourself on a show like Big Brother, you are putting yourself up to be loved or disliked. I'm just going to use my time on Bit On The Side now to show my personality and show a side of me that people haven't seen.
The public are used to this process now, it will probably be someone else next week and I'll be forgotten about. I've got a good heart, I had a good time and I did like people in the house and if that's not come across then that is a shame. I'm a good person and that's what I need to get across now.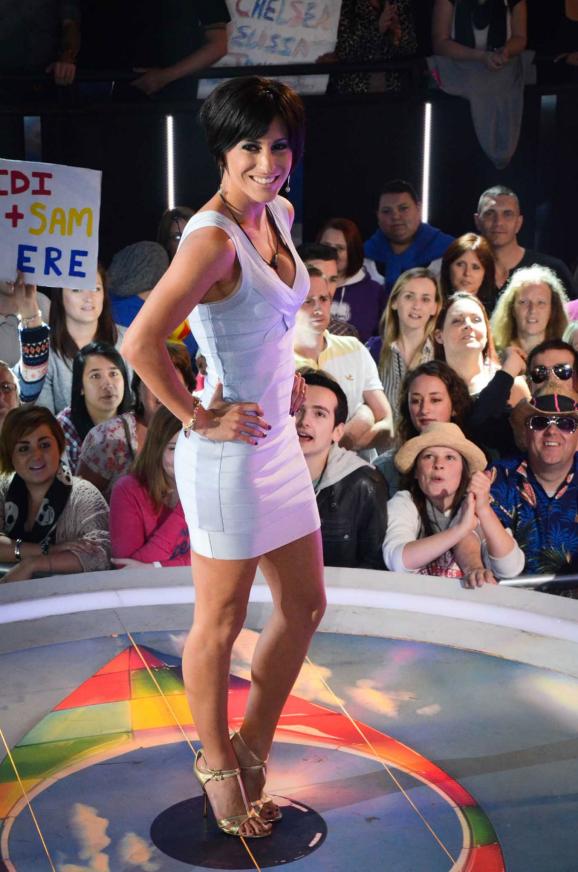 How did you feel about being nominated?
I felt it was a little unjustified, Becky and Deana were more likely candidates but I think I was put up because people heard a few shouts in the eviction before.
You talked about Andy quite a lot in the house, why is it difficult to have a known boyfriend?
There isn't really a downside, he's just like a normal guy. The only thing I've experienced is that people tend to want to speak to him if we're out. This was an opportunity for me to get my personality across and have people interested in me. It helped me being with him as he's done it all and been through it.
Did you get to see him much last night?
Yes, we spent the night talking and catching up. I was excited to hear what he'd been up to and he filled me in on everything my family had said and been doing.
How do you feel about how you've come across in the house?
I knew when I went in that it was a risk and maybe I've been shown in a bad light. It's so much harder that it looks, it's the hardest thing I've ever done.
It's the boredom, you have nothing to do. You have so much time that you end up talking and talking and then you slip up and catch yourself. In the real world you'd be too busy to talk like that.
For the first few weeks I felt happy and I was doing tasks that I enjoyed but then it hits you. You don't know if you're gonna be up, you're waiting for your name to be called. You can't see the finish line, it's a very stressful environment. I really felt it hard without my support system of my friends and family.
Do you think it was wrong to be two faced in there?
I wasn't two faces that's the thing. I had conversations with people to their faces, I made it clear if I didn't dislike them. The only time I was two faced was with wasDeana but I felt like if I told her, she'd turn the house against me. In the house that was the only thing I ever did tactically.
I could have been more two faced but that's not me. I could have got close to the more popular people but I stayed with the people I got on with.
What do you think of Ashleigh and Luke's romance?
It's totally fake, everyone has said so in the house. It's cringeworthy to be honest as there's no chemistry at all.
I was laughing to myself in bed at one point as Luke thought everyone was asleep and I wasn't. I could see he had no underwear on and heard Ashleigh say 'put your pants on' or something, so it was obvious that something was going on.
I think it's pretty disgusting, we were all sleeping in the same room.
Are you happy Lydia's left?
Click the discussion bar below to leave your views...
Selena x
Join me every Friday LIVE from 10pm to comment on the eviction, you can even take part on your mobile! I'll be right here every day with all the news from the house, so be sure to pop back. It's gonna be emotional...

Big Brother house revealed!
Join our Big Brother MSN page on Facebook here...
Become a fan of MSN Reality TV Blogs on Facebook
Follow our Live Tweets...
Check out the MSN Big Brother special...

Selena Ledgerton
MSN Reality
Images (C) Channel 5

im glad lydia went she said she wasnt 2 faced i think she was and when something happend she always had to be the 1 to tell the others and add alot to the story and make it sound alot worse than it was. Over the benedict incident she added alot on there and said how he only went on there to masturbate he didnt say anything of the sort from what i remember and then after saying it all she was all over him as if they were best mates

Are you sure you want to delete this comment?
Selena Ledgerton

Selena is MSN TV's dedicated reality TV blogger. From X Factor to Big Brother, Selena gives you live updates throughout the shows, plus news and views during the week.
Should Gary Busey be in the Celebrity Big Brother house?
Thanks for being one of the first people to vote. Results will be available soon. Check for results
Total Responses: 438
Not scientifically valid. Results are updated every minute.