Big Brother: Ashleigh Hughes Interview
Will Lushleigh survive?
We spoke to evictee number 12 Ashleigh Hughes about her time in the house, Conor snatching the cash and love of her life, Luke S.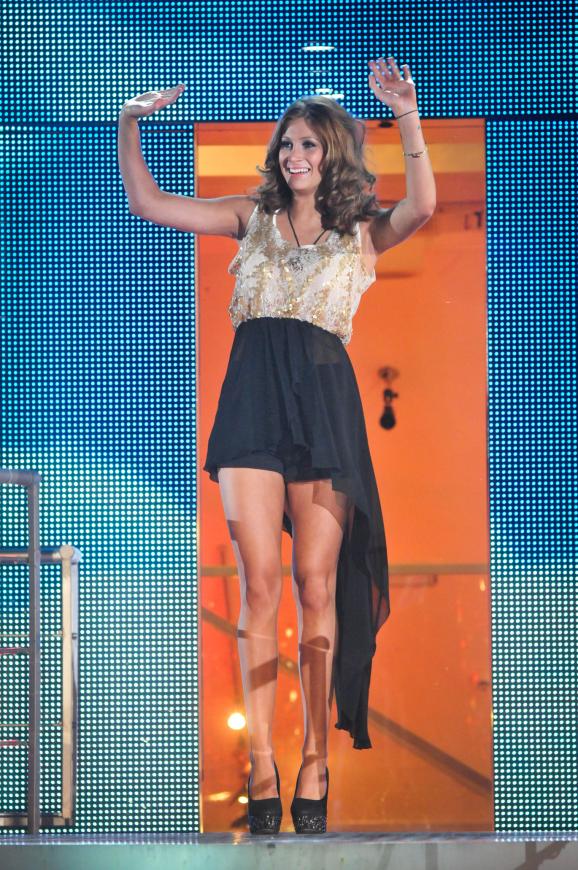 You seemed surprised to hear that Luke S said he'd like to leave the house like The Bachelor rather than Katie and Peter. How do you feel about your relationship after hearing that?
At the end of the day he was put on the spot and it was just something he said. I can't wait to see him, I'm excited to see him and what will be will be.
When I first saw it I was a bit shocked. I was like 'you said one thing to me and another to someone else'. But he was put on the spot and he did say to me that the whole Katie and Peter thing was a bit cringey.
Will you ask him about it when he leaves?
Yes but only in a funny way, it wouldn't be in a horrible way.
How have you been since leaving the house?
Oh my God it's crazy. I've seen trains and cars... the real world. It's been such a whirlwind and I've used a mobile phone!
Why do you think Deana stayed over you and Scott?
She might have fans out there but her Dad's got some sort of telephone business so I don't know if people are ringing up from the telephone business (she laughs). Sometimes she comes across as very patronising.
Do you think Luke S can win?

I'm not sure but I'd love Sara to win. She's kind, she'd respectful, she's done so well in the competition and she's spoke her mind. She doesn't go off with other people's way of thinking, she thinks for herself and has a heart of gold. For Luke to win it would be amazing, he's a big softy really.
Amy Childs said you were giving Essex a bad name with your swearing, do you think you need to tone it down?
I do. I agree. But at the end of the day I love swearing, I really do. It releases a lot of tension. I'm not representing Essex, I'm representing myself.
Would you say you were yourself in the house... do you swear and act like that at home?
I understand what Amy's saying, it's disgusting swearing all the time. It's just me so at the end of the day anyone who doesn't like it can go and f*** themselves.
So what happened under the covers that night with you and Luke?
Ah... it was just a bit of fun. You live together and share the same bed and you're together. You forget about the cameras and don't realise they're there. We never done it but there was a little something going on. I blame the one wine and the one beer.

I can't wait to see him, he's said we're going to go on holiday together and have lots of snuggles. I can't wait to see him and I can't wait for him to get out.
What would you say to the people who think your relationship is fake?

I don't give two flying f***s! I would know straight away if a relationship was fake, I've been hurt too many times. I never thought I'd meet someone like Luke. He's a really good person and has done so much for me.
Some people believe you were pretending to be thick on purpose to act like Jade Goody (as she was so popular). What do you think of that?
There was some things I understood but then other things I didn't... like the White Room task, I didn't get that all the answers had white in them. I didn't get it!
And finally how do you feel about Conor taking the money?
I love Conor and I'm behind him 100%. I just thought it was weird because I thought he was gonna win the show, I really did. I couldn't believe that he was there and then he took the money and was left. He'd been saved so many times, he got cheers all the time... but if he wanted the money then he wanted the money and good luck to him.
Do you think Ashleigh deserved to go last night?
Click the discussion bar to leave your views...
Selena x
Join me on Monday LIVE for the Big Brother Grand Final, you can even take part on your mobile! It's gonna be emotional...

Big Brother house revealed!
Join our Big Brother MSN page on Facebook here...
Become a fan of MSN Reality TV Blogs on Facebook
Follow our Live Tweets...
Check out the MSN Big Brother special...

Selena Ledgerton
MSN Reality
Images (C) Channel 5
Selena Ledgerton

Selena is MSN TV's dedicated reality TV blogger. From X Factor to Big Brother, Selena gives you live updates throughout the shows, plus news and views during the week.
Are you shocked Made In Chelsea won a Bafta?
Thanks for being one of the first people to vote. Results will be available soon. Check for results
Yes - Made In Chelsea is rubbish

332 votes

No - Made In Chelsea is entertaining

56 votes
Total Responses: 388
Not scientifically valid. Results are updated every minute.