Celebrity Big Brother: Nominations Revealed!
All the latest news and gossip from the Celebrity Big Brother house...
It's a shock result this week, especially as it's a double eviction! Martin Kemp, Julie Goodyear and Prince Lorenzo face the public vote
and on Wednesday we'll wave goodbye to two of them. Who will you save?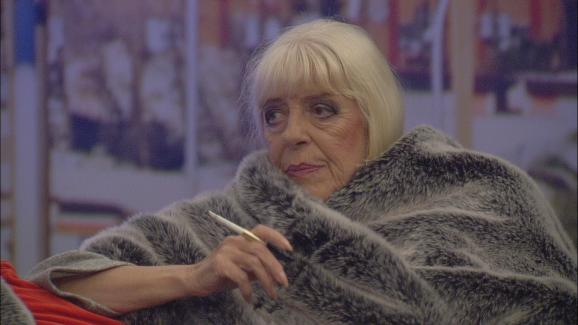 Martin's nomination was a surprise. He's been the house gent and diplomat with everyone on side. For the most part his catchphrases are 'I haven't seen that' or 'if you feel that way then speak to them about it'... has his fence sitting become tiresome? I think it's more a case of not getting involved.
Ms Goodyear was not impressed though most of the housemates think she had it coming. Yesterday Julie was caught badmouthing the Prince and the house as a whole was shocked. Samantha Brick said she had no idea about Julie's backstabbing during her eviction interview, so it's no surprise they were all in the dark. Is the Queen Bee about to be swatted?
Prince Lorenzo took the news on the chin, it was obvious after the whole Danica fiasco that he'd be next on the list. The Situation may have tip-toed from the triangle smelling of roses but it seems Lorenzo's loyalty to 'she who rinses men' has not been forgotten.
So who goes? Fingers crossed it's Julie and The Prince. Martin's Diary Room moments make the show for me and I love the fact that he's got everyone's number - even 'HAM' the self confessed brothers. It's rare that you find a housemate who's got them all figured out and Martin should win just for that. Who else deserves it?
Julie's in for a short sharp shock. Her face was a picture when she heard 'get Julie out!' and she honestly had no idea why. No doubt Brian will be on hand to show her.
Who would you like to see the back of?

Click the discussion bar below to leave your views...
Selena x
I'll be here daily with all the news from the house but don't forget to join me LIVE on Wednesday from 8pm for the Celebrity Big Brother semi-final. It's another double eviction. Who goes? As always I'll be giving my views but what I really want to know is what you think. See you there!

Follow our Live Tweets...
Click to join MSN Entertainment on Facebook
Check out the MSN Big Brother special...

Selena Ledgerton
MSN Reality
Images (C) Channel 5
Are you sure you want to delete this comment?
Selena Ledgerton

Selena is MSN TV's dedicated reality TV blogger. From X Factor to Big Brother, Selena gives you live updates throughout the shows, plus news and views during the week.
Are you shocked Made In Chelsea won a Bafta?
Thanks for being one of the first people to vote. Results will be available soon. Check for results
Yes - Made In Chelsea is rubbish

205 votes

No - Made In Chelsea is entertaining

32 votes
Total Responses: 237
Not scientifically valid. Results are updated every minute.