Celebrity Big Brother: Prince Lorenzo and Julie Goodyear tell all!
All the latest news and gossip from the Celebrity Big Brother house...
Last night, entrepreneur and star of The Bachelor (US) Prince Lorenzo Borghese was evicted from the Celebrity Big Brother house followed by soap legend Julie Goodyear. But what of his relationship with Danica and is Julie still saying she wasn't two faced? We couldn't wait to find out...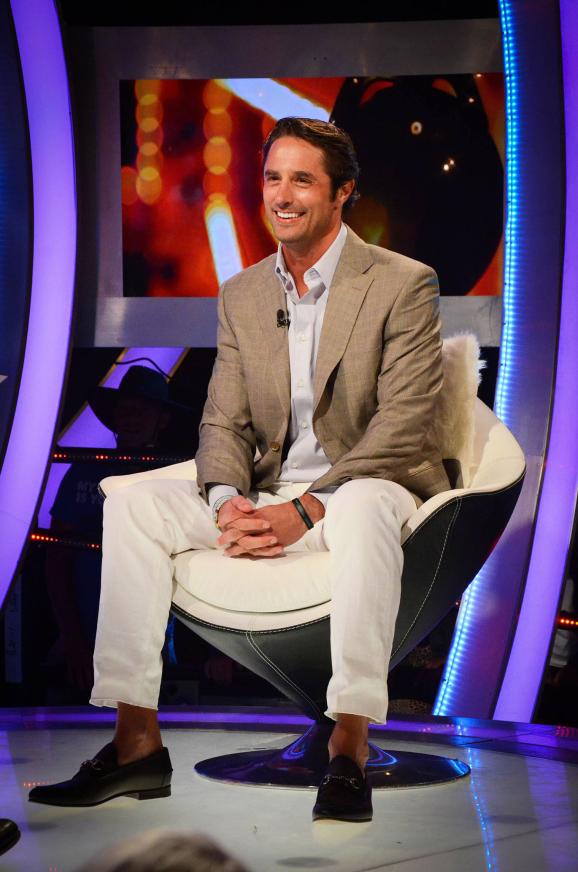 Have you heard from Danica since leaving the house?

No I haven't.


Will you be getting in contact anytime soon?

I'll probably see her tomorrow at the finale.


What's your opinion been of English women?


I enjoy their attitude and spirit... and they're a whole lot of fun. They're not real different from American women apart from their accent. I like that they want to take care of everybody. I thought that was really sweet.


Before you went into the house, who did you already know about?


The only person I knew of was Mike from Jersey Shore. He had a reputation of being a bit of a crazy guy.


Who do you feel you got on best with?


Probably Martin because we hung out and enjoyed the day. I'd like to see him win.

How did you find your Big Brother experience?


I found it a lot harder than I thought, especially the times when we didn't have a task.


Who did you trust in the house?
I think Martin and Coleen are trustworthy and the biggest game player is Harvey. I know he's trying to not come across as this big womaniser... and a role model to Ashley. But just in the way he apologises and speaks to people (like he did with Julie), I think it's more about what you guys see than how he feels.


Did you ever get the feeling that Danica was gold-digging... with you?


I did at times. I was in a house with 12 people, I knew she could be playing me but I enjoyed my conversations with her and she was nice to look at.

You said on Big Brother's Bit On The Side that you'd like to Danica out to lunch. Do you think that's something her boyfriend would allow?
I think he would allow it as he was there when she left, and lunch is far more innocent than anything else.

Do you think he'd be worried that you'd steal her away?
No, I think they have real trust between them
.

So you wouldn't try it?

No I wouldn't try to, I don't think it's right... that's not me.


Did you feel overshadowed by some of the other characters?

I did, but I was okay with that as I knew something like that would happen. There were a lot of alpha males in there but I'm not the type of guy who tries to get attention.


Looking back, would you do it again?


Yes. I really enjoyed the experience.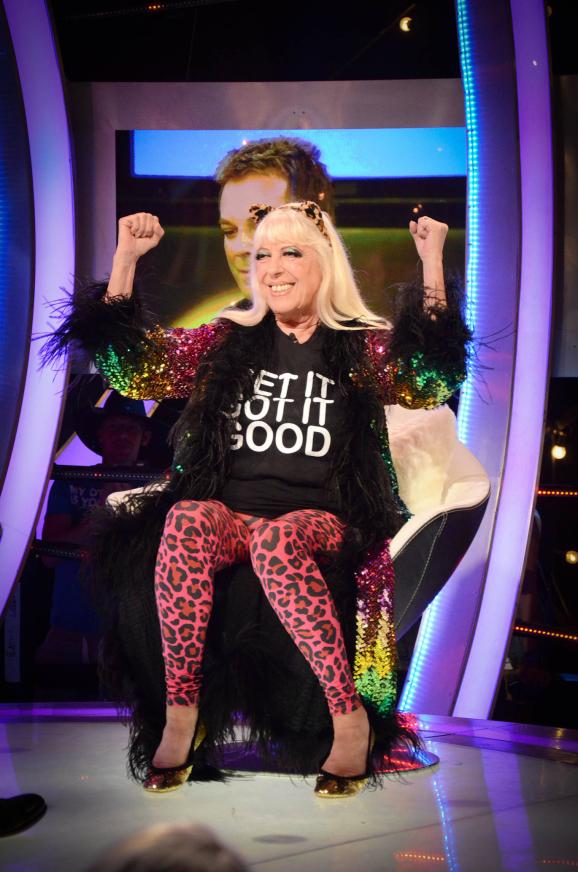 On leaving the Celebrity Big Brother house, Julie Goodyear had plenty to say about her fellow housemates. During her appearance on Big Brother's Bit On The Side, 'the queen' had a bee in her bonnet when it came to King Kemp.


On hearing the actor say he didn't like the way she was acting, she replied: "Two faced ba**ard, I'd have never have thought that. He's the one giving a damn good performance I can tell you. I completely trusted Martin, what an ar**hole."
Julie also called Harvey and Ashley 'ar** lickers' and continued to call Coleen 'a mixer' regardless of claiming there was no ill feeling. When presenter Emma Willis asked how much love was in her kiss with Coleen, Julie replied "f*** all!"
During our interview this morning, I asked Julie why she chose to attack Martin rather than her nemesis Coleen on the spin off show. She failed to answer the question.

She did say that she's not surprised Coleen is still in the house, "
She will be relieved to get her roots done! I offered for her to use my own hairdresser but BB would not allow it."
And that even though she didn't like him, she didn't feel uncomfortable sitting with Lorenzo post-eviction.
"He was the perfect gentleman."

Julie's looking forward to seeing two people after the show, Julian and Samantha.
"The rest of them can f*** off! I'm a lady if you treat me like one but if you change, I change."

Are you happy to see the back of these two?

Click the discussion bar below to leave your views...

Selena x


I'll be here daily with all the news from the house but don't forget to join me LIVE  on Friday night for the Celebrity Big Brother grand final. As always I'll be giving my views but what I really want to know is what you think. See you there!

Follow our Live Tweets...
Click to join MSN Entertainment on Facebook
Check out the MSN Big Brother special...

Selena Ledgerton
MSN Reality
Images (C) Channel 5

Are you sure you want to delete this comment?
Selena Ledgerton

Selena is MSN TV's dedicated reality TV blogger. From X Factor to Big Brother, Selena gives you live updates throughout the shows, plus news and views during the week.
Are you shocked Made In Chelsea won a Bafta?
Thanks for being one of the first people to vote. Results will be available soon. Check for results
Yes - Made In Chelsea is rubbish

259 votes

No - Made In Chelsea is entertaining

38 votes
Total Responses: 297
Not scientifically valid. Results are updated every minute.