Celebrity Big Brother Interviews: Julian Clary, Colleen Nolan and Martin Kemp tell all!
The top three reveal the truth about Julie, life after CBB and what's next...
We spoke to Celebrity Big Brother winner, Julian Clary along with your top three. What did they really think of their fellow housemates and how does Julian feel after bagging the nation's vote?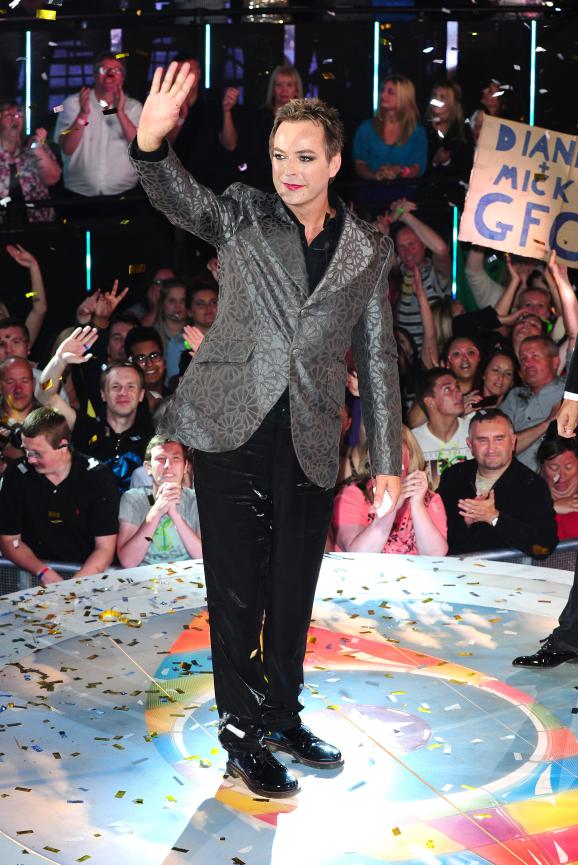 JULIAN CLARY

How did you find your time in the house?
It was interesting (smiles).

As a comedian, is the validation of winning something you enjoyed?
To be the last one standing with everyone clapping and cheering around you was...  wonderful.
When you first entered the house what was your initial reaction to the housemates?

I knew I'd get on with Julie and Cheryl. The thing with Big Brother is, you are forced into a situation and with people you wouldn't normally spend time with - like Page 3 girls. You get to know people, they become your friends and you start to care about them.

what was your motivation to take part in the show?
I hadn't done anything like that and I thought it would be a chance for people to get to know the real me, rather than the funny homosexual... and I won.
Do you think Julie has been unfairly judged?
I don't know what the press has said, Julie was never boring. I loved her. She said one day that she was going to give 'a marvelous performance' the next day and the following morning she was up telling everyone she loved them. She reminds me of Bette Davis, so fiery.


Were you surprised by your popularity?
Yes, I've never won anything. To get the public vote, the idea of people voting on the phone... it makes me cry. It was unexpected.

Do you know why Coleen and Julie clashed?
It was quite extreme and it never went away. I wanted to invite them both to Manchester, I'm sure it will be a tricky thing. I can't really sit them next to each other. The problem is that I can't make them buddies. There's no reason why they shouldn't get on. Julie told me that Coleen was stirring things, but I've never seen that myself.
I'm going to call Julie this afternoon and see how she's doing because I don't really know.
There was a time when people wanted you off TV for good, have you had the last laugh now as they obviously do?
The Norman Lamont incident happened years ago, surely I've paid my dues now. It's lovely to feel this way and if people want me, I'm available.

Do you think you'd work with Julie now you're friends?
I'd like to, like an odd couple sit-com. But I do know she's no interest in such nonsense (he laughs). I'll talk to her about it, things could be afoot. We'll have to see.

And what about your time with Jasmine, what did you think of her erratic behaviour?
For two nights we hid the kitchen knives because of the things she's said, I don't think that would have happened at all or that it was that serious... but it was high drama in there.

You said yesterday that your mother forgot to vote, was that really true?
My mum did vote because people phoned up and told her to... she did do her motherly duties but she thought Martin was going to win.


Do you think Julian was a worthy winner?
Click the discussion bar below to leave your views...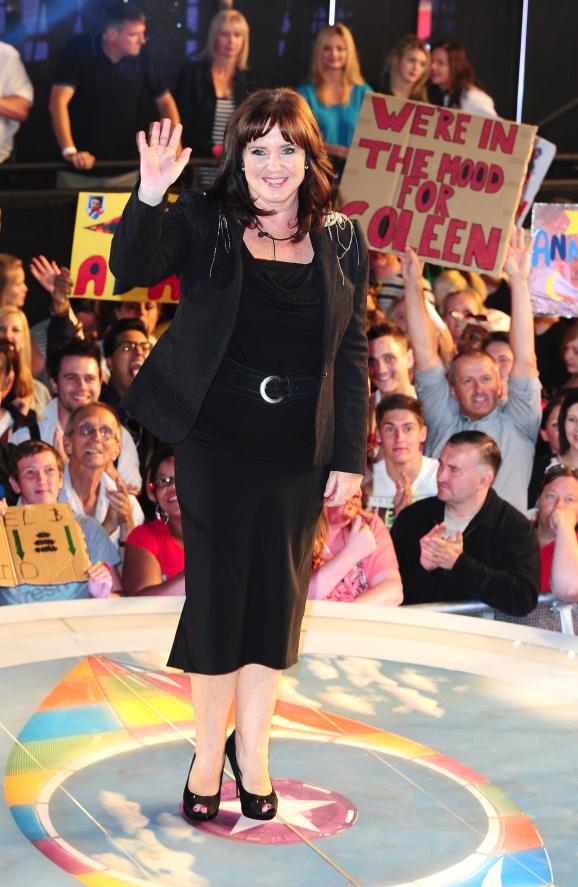 COLEEN NOLANAre you disappointed that you didn't win?
No. I'm so thrilled to get in the final, to get second place is amazing.

So you didn't think you'd get this far?
We were all shocked, we all thought that the younger ones would get it... what with the young girls. Thankfully the British public are brilliant, they're not ageist at all!
Now you've escaped the house, have you managed to find out why Julie didn't like you?
No (she laughs). If you find out why Julie doesn't like me, please let me know. It wasn't even like I could ask her about it as she was always nice to my face. I've never met the woman before and I thought we'd get on because we were both northern lasses. Maybe she really wanted to win it, maybe she saw me as her biggest competition which is silly.
I only saw her for a moment on Big Brother's Bit On The Side. She told me she loved me again. She said, "I loved you from the start, it was all paranoia in the house and there was no problem you silly woman." I just shook my head and said "unbelievable".

Do you think you will ever make it up?
I don't think I could be friends with her because it wasn't just how we were, it was the insincerity with everyone that bothered me most. I don't connect with people who are fake and insincere.

Were you hoping Coleen would win?
Click the discussion bar below to leave your views...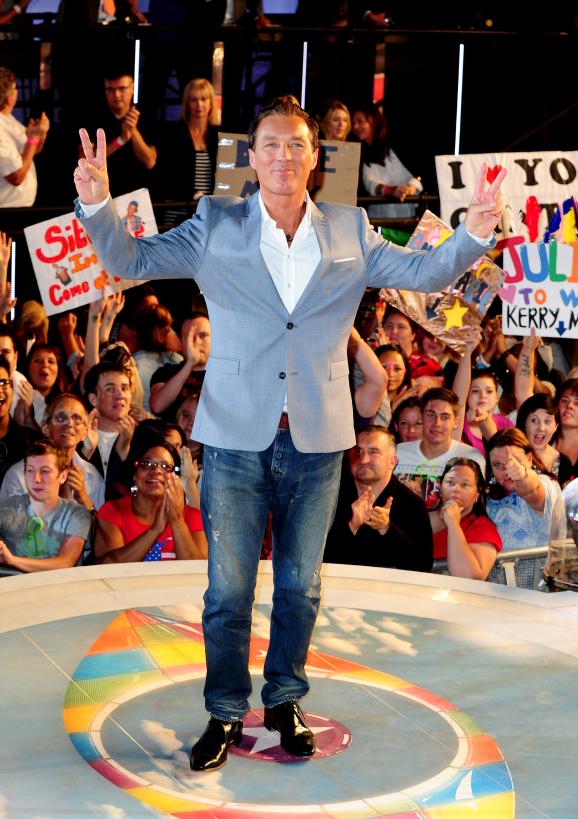 MARTIN KEMP
How did it feel to come third?
For me there wasn't any difference between coming out fifth or second, all credit to Julian. At first he was a really hard nut for me to crack, I've never known anyone so closed as Julian but over the weeks he opened up. It was just nice when the doors opened and you felt the fresh air.

What was the hardest thing about your Big Brother experience?
When the tasks are going on it's fun but the down time is very difficult. I was lucky because the weather was nice while we were there. I spent a lot of time on the loungers talking to Lorenzo and trying to pretend that I was in some boutique hotel in LA. I was okay then.

Were you worried about embarrassing your children?
I gave my family fair warning before the show, my son said to me it's more embarrassing if you pull out of the tasks. If you say you're not doing this or that, then that's embarrassing. I said I was gonna dive in and enjoy it, laugh at myself. I wanted people to see the person my family see.

Did you think you could win it?
It never crossed my mind how far I'd get. I went in without fear of getting nominated because if you do, then you don't feel you can tell someone you disagree with them.
You said you wanted people to see more of you, did you want to change their view of you for some reason?
It wasn't that I didn't like what people see, but when you're on TV you're guarded... you're playing a part a little bit. No one really knows that person behind closed doors. It was nice to be given a chance to show people what you're really like and that's the person I was over the past three weeks.

Who will you stay in contact with after the show?
I'm gonna try and stay in contact with everyone, I think I've made 12 lovely friends. I tried to get on with everybody and I don't think I upset anyone. In entertainment you tend to become friends with people for a short time... intensely. Then you move on to the next show. Only time will tell who I stay in touch with.

Any regrets?
I have no regrets and I think that's why I'm sat here with a smile on my face. I think if someone would have given me a task that I didn't do, I'd regret that. I'd feel I'd let myself down. Thankfully I dived right in...

And finally, will you marry me? (Okay I didn't say that but I now wish I did :)
Do you think Martin deserved first place?
Should Coleen have gone before him?

Click the discussion bar below to leave your views...
Selena x
Thanks to all for taking part in the Celebrity Big Brother live blogs. Don't miss The X Factor and I'm A Celebrity coverage on the way. It'll be great to see you there, otherwise I'm just talking to myself :)

Follow our Live Tweets...
Click to join MSN Entertainment on Facebook
Check out the MSN Big Brother special...

Selena Ledgerton
MSN Reality
Images (C) Channel 5
Are you sure you want to delete this comment?
Selena Ledgerton

Selena is MSN TV's dedicated reality TV blogger. From X Factor to Big Brother, Selena gives you live updates throughout the shows, plus news and views during the week.
Are you shocked Made In Chelsea won a Bafta?
Thanks for being one of the first people to vote. Results will be available soon. Check for results
Yes - Made In Chelsea is rubbish

320 votes

No - Made In Chelsea is entertaining

55 votes
Total Responses: 375
Not scientifically valid. Results are updated every minute.