Big Brother: Caroline Wharram Interview
We spoke to the eighth Big Brother evictee about the bouffant, the bullying and chocolate-gate!
Last night you had a brutal reception from the crowd. Was it tough to deal with?
People are going to be vocal because I caused controversy in the house. Everyone's entitled to their own opinion, they were upset that I'd upset people they like... inadvertantly of course.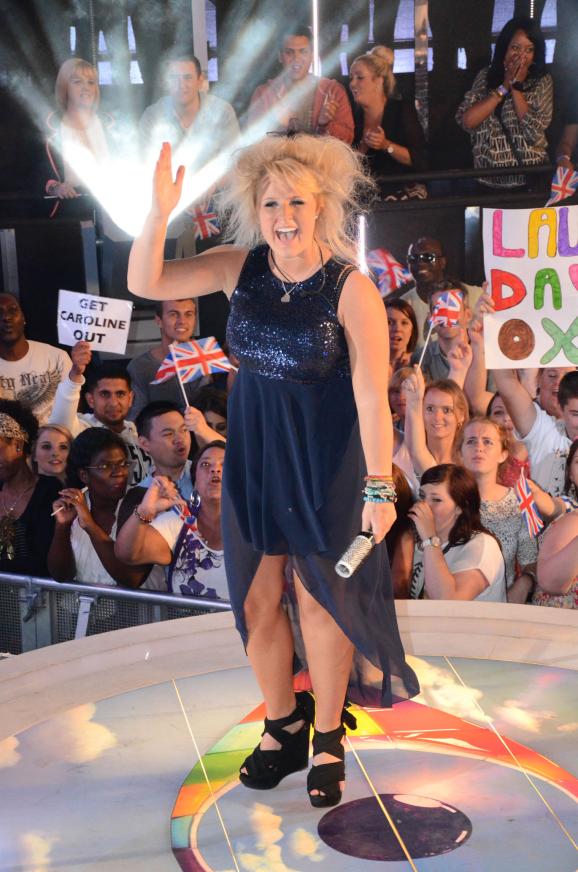 Do you feel you went too far?
I did, I went too far and have verbal diarrhoea. I don't think before I speak. I'm not a nasty person. I'm thankful to Brian (Dowling) for saying I went too far as it gave me an opportunity to articulate myself. I am truly sorry to anyone I upset.
How do your parents feel about your behaviour? They were worried about you going in the house as they thought it would ruin your life.
I've no idea, I haven't spoken to them. I'll get on with things, go to University... it hasn't ruined my life, not by any means.
I regret upsetting people and making them feel less then they are. But there's no point dwelling on regret, I've left now and I hope they have a fantastic time without me.
Who didn't you get on with in the house?
A lot of the housemates annoyed me. Sara and Adam irritated me but Sara is the nicest person in there. She's very moral and doesn't care what other people think of her, she's really being herself. I've no doubt at all that Adam will win the show. When you're in the house it's different, they're all lovely people.
What of your comments to Adam? The public complained claiming it was a racist slur.
I'm not a racist person, I would never deliberately upset anyone. I refered to myself as a Blue Whale in there, I call people sweet potato, vegetables and inanimate objects all the time. What I said was just out of the air, I would never intentionally call anyone anything like that, it was something that I just said like other names and it was a big mistake.
You mentioned your weight last night, do you regret ordering all the chocolate?
I loved the chocolate it was great, I don't regret it at all. It was inevitable that I was going to gain three hundred stone, I'm a lazy person.
Did you fancy anyone in the house?
When I walked in I thought Luke S was really attractive.
Sum up your Big Brother experience in three words...
Funny, fun and exiting
Did you think you would end up being the show villain?
I'm not manipulative and like I say, I'd never deliberately upset anyone. Sometimes I speak without thinking, I don't think I'm a villain. My friends and family have stayed loyel to me and that's what counts.
I was sarcastic, I'm a joker and I like to make jokes. I don't take anything seriously I'm sorry. I'm not a nasty person, I took jokes too far.
And finally, did you really kiss Young Apprentice star Harry Maxwell? He's said you did and even barraged him with facebook messages afterwards.
No, it wasn't like that at all and he is a lying little b***ard. I kissed him randomly when I was out once. I'm never going to speak to him again, I don't go around snogging 16 year old boys.
Did you think Caroline deserved to go last night?
Click the discussion bar below to leave your views...
Selena x
Join me every Friday LIVE from 9pm to comment on the eviction, you can even take part on your mobile! I'll be right here every day with all the news from the house, so be sure to pop back. It's gonna be emotional...

Big Brother house revealed!
Join our Big Brother MSN page on Facebook here...
Become a fan of MSN Reality TV Blogs on Facebook
Follow our Live Tweets...
Check out the MSN Big Brother special...

Selena Ledgerton
MSN Reality
Images (C) Channel 5
Are you sure you want to delete this comment?
Selena Ledgerton

Selena is MSN TV's dedicated reality TV blogger. From X Factor to Big Brother, Selena gives you live updates throughout the shows, plus news and views during the week.
Are you shocked Made In Chelsea won a Bafta?
Thanks for being one of the first people to vote. Results will be available soon. Check for results
Yes - Made In Chelsea is rubbish

369 votes

No - Made In Chelsea is entertaining

60 votes
Total Responses: 429
Not scientifically valid. Results are updated every minute.