Celebrity Big Brother: Big Spenders result
WARNING CONTAINS SPOILERS!
And we thought the housemates had the Big Spenders task all sewn up! The total was rising and according to Big Brother, whatever the housemates spent they would receive for shopping. But the eye in the sky had one final twist... a trolley dash!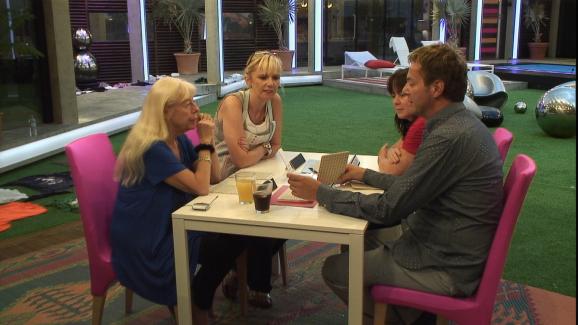 First the had the 'Short Change' element to contend with. Julian, Colleen, Julie and Samantha were selected to share some home truths about each other for a tenner a pop. Here's what they had to say...
ROUND 1
Coleen said to Julian 'This most irritating thing about you is.... You're not doing enough innuendos for me'
Julian said to Samantha 'I think the public's opinion of you is... You think you're beautiful, you're vain'
Julie said to Samantha 'When you walk into the room I think... So you think you're beautiful do you lady'
Samantha said to Julie 'I would describe your personal style as... Alexis Colby meets Blackpool
ROUND 2
Coleen said to Julie 'If I could change one thing about you it would be... To be more honest then I think you're being'
Julian said to Coleen 'The word I would use to describe you is... Overweight'
Julie said to Coleen 'If I could give you one piece of advice it would be... Shut the f**k up'
Samantha said to Julian 'I think your Big Brother experience will result in... Underwhelming'
ROUND 3
Coleen said to Samantha 'Your worst feature is... You need your roots doing girl'
Julian said to Julie 'I would describe your personality as... Vulgar'
Julie said to Coleen 'Your worst personality trait is... Mean eyes. Very mean eyes'
Samantha said to Julian 'I think the best thing I can say about your career is... Mediocre'

They successfully delivered 12 home truths spending a further £120.
So the housemates did well. They racked up a whopping £725 and happy as Larry they sat on the couches (cap in hand) waiting for the wonga... but alas. Big Brother informed them that two housemates would have to leave the house and dash around the supermarket before they could get their hands on the grub.
And if they snatched more than their £725 budget from the shelves then then they'd be back to basics next week... no one fancied lentils!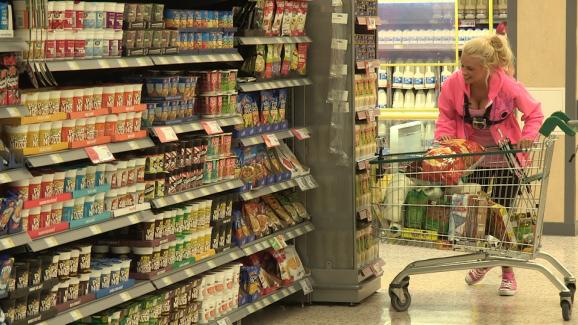 Thankfully Jasmine and Rhian did a Usain Bolt around Morrisons and their trolley dash came to just £438.65. They could have grabbed more but at least they didn't lose out.
How do you think they did and more importantly, it's eviction night! Who goes? Both Jasmine and Rhian were impressive during the trolley dash so it's on personality and not their purchases tonight.
Click the discussion bar below to leave your views...
Selena x
Don't forget to join me LIVE for tonight's eviction. As always I'll be there to give my views but what I really want to know is what you think. See you there!

Follow our Live Tweets...
Click to join MSN Entertainment on Facebook
Check out the MSN Big Brother special...

Selena Ledgerton
MSN Reality
Images (C) Channel 5
Selena Ledgerton

Selena is MSN TV's dedicated reality TV blogger. From X Factor to Big Brother, Selena gives you live updates throughout the shows, plus news and views during the week.
Are you shocked Made In Chelsea won a Bafta?
Thanks for being one of the first people to vote. Results will be available soon. Check for results
Yes - Made In Chelsea is rubbish

205 votes

No - Made In Chelsea is entertaining

33 votes
Total Responses: 238
Not scientifically valid. Results are updated every minute.