Celebrity Big Brother: Danica Thrall and Samantha Brick interviews
All the latest news and gossip from the Celebrity Big Brother house...
We spoke to Celebrity Big Brother evictees Samantha Brick and Danica Thrall about the cooking, the back-stabbing and The Situation! Did Danica really fancy him and has Sam put 'that article' behind her?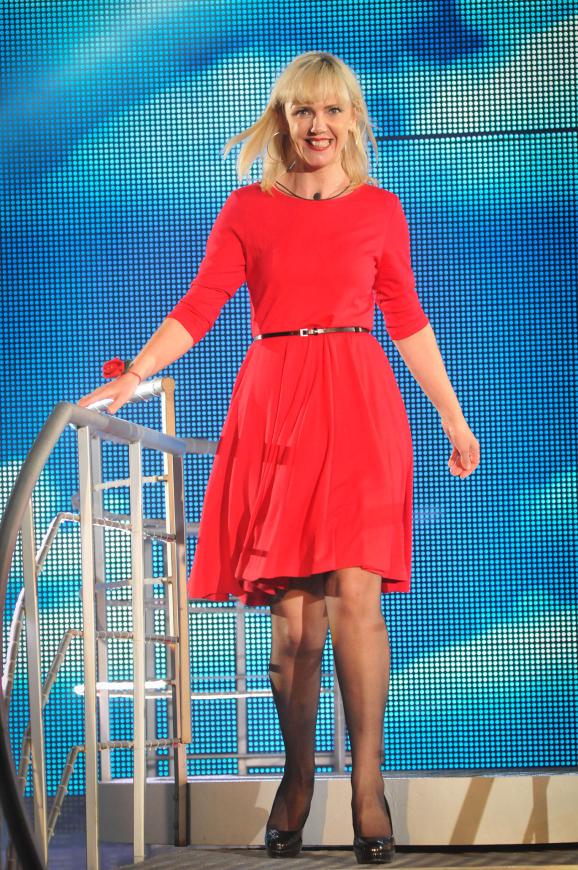 Samantha Brick

How are you feeling?
I'm relieved and happy to be back in the real world, but I'm really worried about some of my housemates. My heart is still in the house but my head is out here.

Who are you worried about?
I'm worried about Julie and The Situation, I think it's going to be really brutal in there.

What do you think of people who thought you were so different in the house?
My daily waking life I'm not an antagonistic person, I'm into my cooking and my homemaking and that's what people don't see. When I'm controversial I'm behind my keyboard, that's when I can let me mind run.

You seemed to have your own opinion of Danica...
Danica is such an intelligent girl, she can do so much more than rinsing men. She did say she want to go into television and I told her that I launched Russell Brand and was happy to help, so we'll see if she takes me up on that offer. Our morals are totally different. I love my husband far too much to straddle a man on a bed. I can't tell you how close she sat to some of these men and regularly pushed her breasts into their faces. She's a bright little bunny and didn't need to do that.
What's your opinion of Julie?
Julie likes to get on with everyone and she rescues people. She did it with Jasmine and Rhian... I'm surprised how Julie talking behind people's backs has been taken out of context, it wasn't like that.


And how do you feel about being branded one of the quieter ones?
I was happier to be one of the quieter ones, as a writer you always observe more. I was happy being the mother and taking care of everyone.

Did you achieve everything you hoped... from the experience?
I hope people will remember me for more than that article now, I hope people's opinions have changed. I'd love to do more stuff, more than writing those articles and having my character assassinated.

Do you think there was a big chance of you leaving?
I thought I'd go last night, I'm not one of the big names in the house. I thought it was my time to go. Call it female intuition, I knew.
And finally... as a journalist, did you find it strange living with a house full of actors, models and tv stars?
I used to pitch myself every morning with four celebrities who insisted on wearing their sunglasses. I'm convinced some of them think there's a loo roll fairy, they never went to get any. Planet celebrity is a funny place and I'm sure a lot of them have people to do this stuff for them.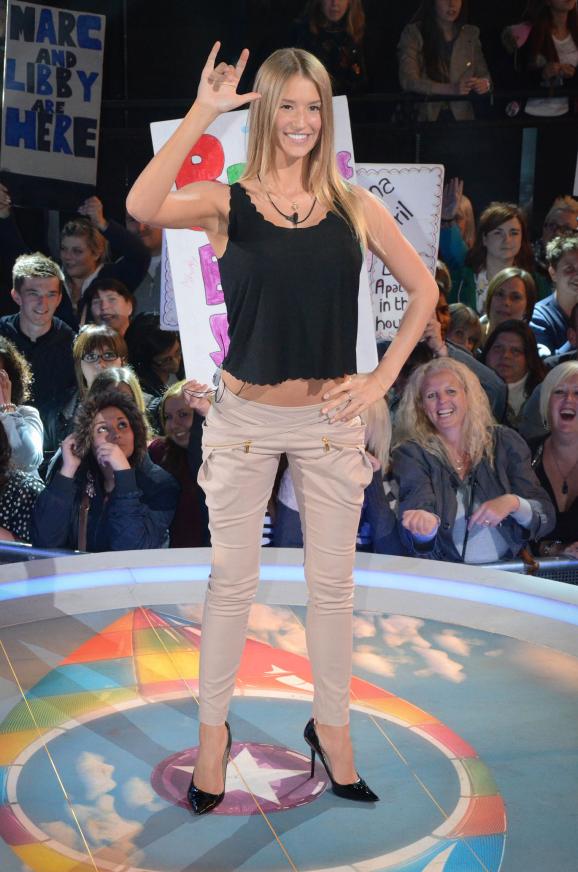 Danica Thrall
Did you enjoy your experience in the house?
It's like going on a long holiday but is a bit more intense, I enjoyed the experience and had an amazing time.

Who was the biggest game player?
Julie, I'm sure you've all been screaming at your screens asking why we're all falling for this but it wasn't obvious from inside the house.

How did you feel about Jasmine's comments about you, you were very upset?
My only comment would be that Jasmine's got a lot of issues, that hopefully she;s going to address. I don't take anything to heart or personally at all.

What are your plans now you're out?
I've not really had chance to discuss it yet... I know there's going to be a lot of magazine stuff with my modelling and some presenting. It's been the best experience of my life so far.

Do you think it's possible to continue a relationship outside the house in different circumstances?
I think it's possible, as long as you're not in a relationship - I'm very happy.

Will you give up rinsing guys if you start presenting?
I will continue to keep my amazon list open and if people want to give me a gift or a gesture then they can.

Who do you want to win?
I want Coleen Nolan to win but I've got a feeling Julian may win it. Coleen's been really good to me, she's been honest and has seen through Julie from day one.
On last night's show, Brian pushed Danica to 'face her flirting' and Danica admitted crossing the line with The Situation. "I didn't realise how bad I was until I watched it back. I shouldn't have continued the way I did knowing his feelings."
Do you think Sam should have stayed?
Do you think Danica went too far?
Did she know what she was doing?
And were you surprised her boyfriend was there to meet her?
Click the discussion bar below to leave your views...
Selena x
I'll be here daily with all the news from the house but don't forget to join me LIVE on Wednesday from 8pm for the Celebrity Big Brother semi-final. It's another double eviction. Who goes? As always I'll be giving my views but what I really want to know is what you think. See you there!

Follow our Live Tweets...
Click to join MSN Entertainment on Facebook
Check out the MSN Big Brother special...

Selena Ledgerton
MSN Reality
Images (C) Channel 5
Are you sure you want to delete this comment?
Selena Ledgerton

Selena is MSN TV's dedicated reality TV blogger. From X Factor to Big Brother, Selena gives you live updates throughout the shows, plus news and views during the week.
Are you shocked Made In Chelsea won a Bafta?
Thanks for being one of the first people to vote. Results will be available soon. Check for results
Yes - Made In Chelsea is rubbish

351 votes

No - Made In Chelsea is entertaining

58 votes
Total Responses: 409
Not scientifically valid. Results are updated every minute.